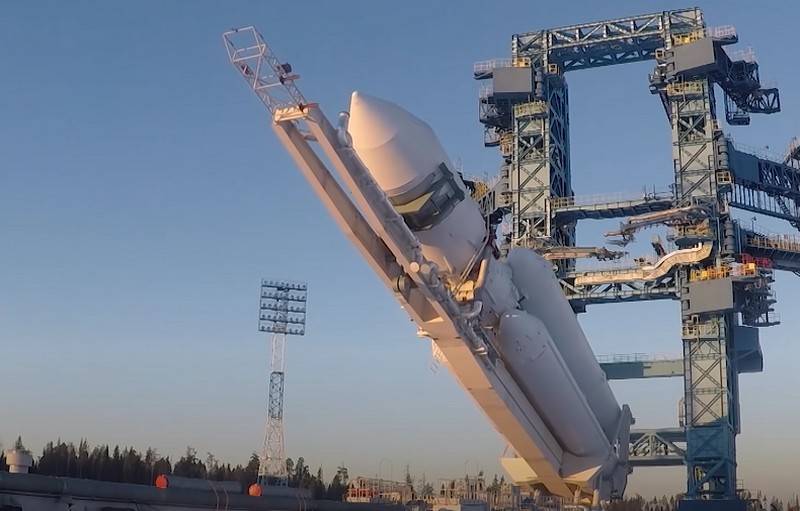 The Ministry of Defense will soon receive the first serial heavy-class launch vehicles "Angara A5". As follows from the information on the public procurement portal, the Khrunichev Center, which is part of Roscosmos, has begun assembling missiles for the military department.
(...) the financing of the contracts is carried out within the framework of the implementation of the state contract (...) dated May 21, 2020 for the manufacture of Angara-A5 launch vehicles for the needs of the Ministry of Defense
- says the materials.
According to the contract, the Khrunichev Center is to assemble the first four serial Angara A5 launch vehicles for the military. The delivery should take place by 2024. In total, at the first stage, it was planned to assemble six missiles for flight tests, two of them have already been launched. The first start took place in December 2014, the second - in December 2020.
Angara-A5 is the first Russian heavy-class launch vehicle developed entirely in the post-Soviet period. It will be able to launch into space from four to 24 tons of payload, depending on the height of the orbit. The launch vehicle runs on environmentally friendly fuel and is assembled from unified rocket modules, which can significantly reduce the cost of its production and maintenance.
Oxygen-kerosene universal rocket modules - URM-1 (for the first and second stages of the launch vehicle) and URM-2 (for the upper stages of the launch vehicle) serve as the basis for creating variants of the Angara launch vehicles. The number of URM in the first stage determines the carrying capacity of the launch vehicle. The universal rocket module is a complete structure consisting of oxidizer and fuel tanks, connected by a spacer, and an engine compartment.