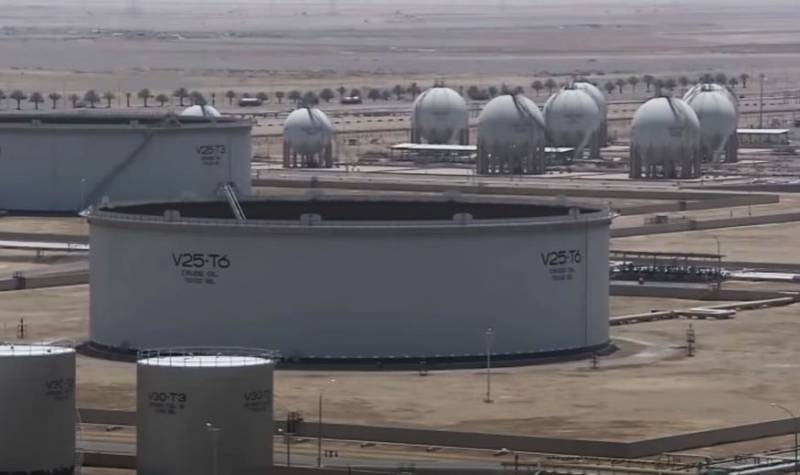 It is confirmed that at least one missile from the number of the Houthis fired from the territory of Yemen hit the oil distribution terminal of the Saudi Aramco company. This oil facility is located in the Saudi city of Jizan.
As a result of the rupture of the warhead, a fire broke out, as reported by the S&P Global information service.
A company spokesman said that "this is an attack not only on the Saudi oil industry, it is an attack on the entire world economy, on security in the field of energy supplies."
At the same time, Saudi Arabia traditionally accused Iran of arming the Yemeni Houthi groups, supplying them with missiles through the port of Hodeidah, which the so-called "Arab coalition" cannot control. At the same time, Riyadh does not raise the question of what this coalition has been doing for many years on the territory of the independent state of Yemen. The Saudi troops do not consider their presence in Yemen to be an occupation.
In the meantime, the Saudi Arabian army command says that in addition to missiles, the Houthis used drones loaded with explosives. According to a representative of the kingdom's armed forces, seven of these drones were intercepted by air defense systems. What air defense systems were used is not said.
In connection with the strike on the Saudi Aramco facility, increased security measures have been introduced along the border with Yemen. Recall that at one time the objects of this Saudi company have already become targets for missile attacks. The recovery and the losses themselves cost hundreds of millions of US dollars.
Experts note that a new attack could lead to an increase in oil prices in the short term.