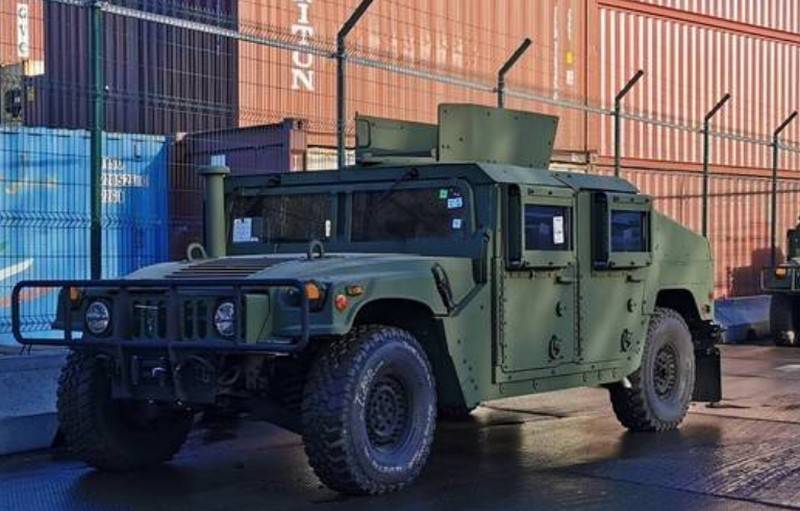 The United States continues to supply Ukraine with weapons and equipment. Another batch of American military aid has arrived in Odessa, the Ukrainian press reports.
As reported by the Odessa edition "Dumskaya", the American dry-cargo ship "Ocean Glory" has arrived at the port of Odessa, working under a contract with the US Shipping Command. Departure port - Charleston, destination port - Odessa. On board about 350 tons of various military equipment, including 35 American off-road vehicles HMMWV ("Humvee").
The unloading of the bulk carrier has already begun, it is planned that it will last until Friday, March 26, 2021. All supplied equipment, including off-road vehicles, is intended for the Ukrainian Armed Forces.
Note that this is the third delivery of American aid to the Armed Forces of Ukraine since the beginning of this year. In mid-January, 20 HMMWV armored vehicles and 84 special boats were also delivered to Ukraine by sea. Armored vehicles were intended for the Ground Forces and special operations forces, boats for the Navy.
On February 10, 2021, a batch of American aid arrived in Odessa, which included 10 Willard speedboats and more than 70 Zodiac inflatable boats, as well as various equipment for the Ukrainian Navy. Later it became known that the accompanying equipment included diving equipment, thermal imagers and communications equipment, radio-technical complexes. The number is not named.