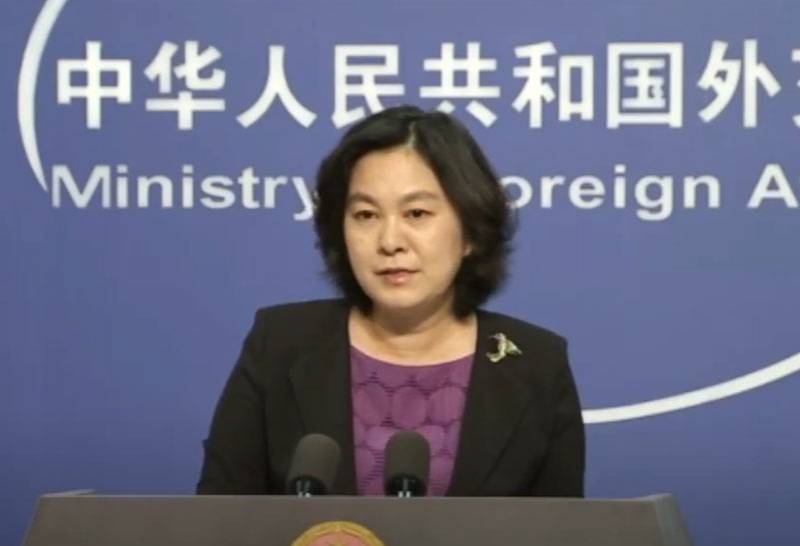 Official Beijing called on Kiev to respect the legal rights and interests of Chinese investors who own shares in the Ukrainian company Motor Sich. The Ministry of Foreign Affairs of the PRC made a corresponding statement.
The official representative of the Ministry of Foreign Affairs of the People's Republic of China Hua Chunying, speaking on Thursday at a regular briefing, commented on the decree of the President of Ukraine Volodymyr Zelensky on the "nationalization" of the Motor Sich company. According to the Chinese diplomat, Ukraine must protect the legitimate interests of Chinese investors.
We have seen the corresponding statement. We call on the Ukrainian side to protect the legitimate rights and interests of Chinese companies and investors and properly resolve the relevant issues.
- said in a statement by the Chinese Foreign Ministry.
As a reminder, Chinese investors own 56% of Motor Sich's shares purchased in 2016. Despite this, a decision was made in Kiev to "nationalize" the enterprise and transfer it to state ownership. Last week, the Shevchenko District Court of Kiev, on the basis of materials submitted by the Security Service of Ukraine, arrested all 100% of Motor Sich shares and transferred it to the management of the National Agency of Ukraine for the Identification, Search and Management of Assets Received from Corruption and Other Crimes (ARMA) ... In addition to the shares, all the company's property was also arrested.
On Wednesday, Zelenskiy signed a decree enacting the decision of the National Security and Defense Council of Ukraine on the "nationalization" of the enterprise.
Earlier, the Chinese investors in Motor Sich called on Kiev to abandon the so-called "nationalization", threatening otherwise with a claim for $ 3,6 billion as compensation for damage done to the investment business of the PRC.