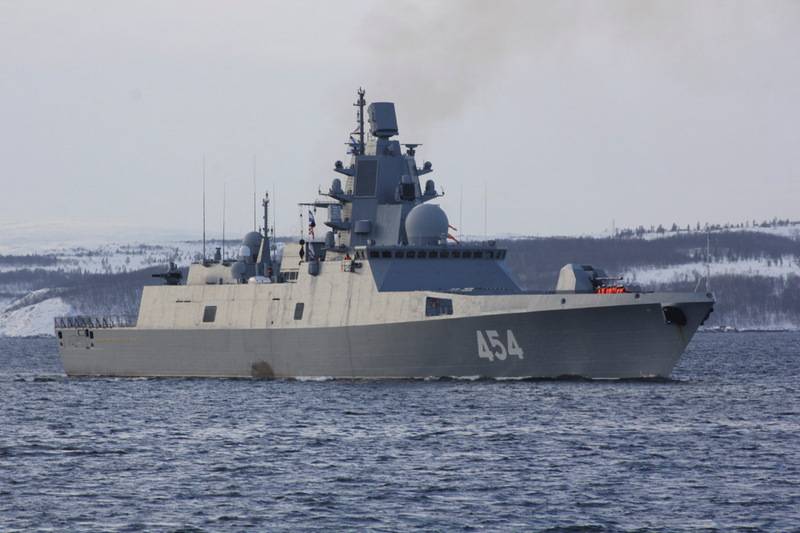 The Ministry of Defense continues testing the Zircon hypersonic missile. According to the press service of the military department, the frigate of the Northern
fleet
"Admiral of the Soviet Union Fleet Gorshkov" went to the Barents Sea to conduct missile launches.
According to the report, "Admiral Gorshkov", participating in the "Zircon" test program, on Wednesday went to one of the Northern Fleet's sea ranges, where it will conduct a series of firing at sea targets. After completing combat exercises, the ship will return to Severomorsk.
The crew of the frigate "Admiral Gorshkov" left for the Barents Sea, where they will work out a number of elements of the combat training course and will fire missile and artillery weapons at sea targets
- said in a statement.
In early March of this year, some media outlets, citing sources in the defense industry, reported that the Zircon hypersonic missile test program was accelerating with the aim of adopting the missile into service in the first half of 2022.
According to the source, test launches of missiles from surface and submarine carriers will now go in parallel, and not in turn, as previously reported.
"Admiral Gorshkov" during this year will make two launches within the framework of flight design tests and up to four - within the framework of state tests. In parallel, tests will begin from the Severodvinsk board, up to four launches are also expected, the first of which will be made from the surface.