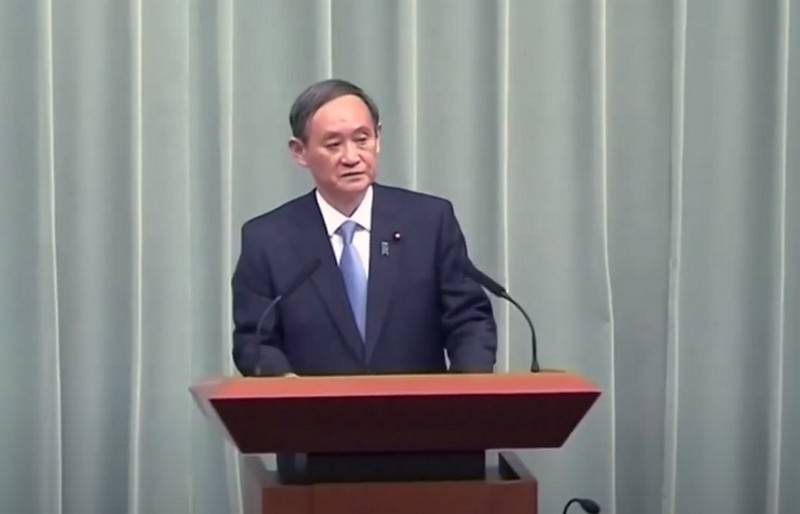 Japan is ready to continue the dialogue with Russia on the ownership of the South Kuril Islands, negotiations will be conducted on the basis of the 1956 Soviet-Japanese joint declaration. This was stated by Japanese Prime Minister Yoshihide Suga.
Speaking at the parliamentary meeting, Suga confirmed his readiness to negotiate the sovereignty of the South Kuriles and promised to solve this problem, despite the complexity of the issue. According to the prime minister, the resolution of the territorial dispute between Russia and Japan and the conclusion of a peace treaty will be based on the 1956 Soviet-Japanese declaration.
It is not easy to solve the unresolved problem of 70 post-war years, but I intend, based on the basic position, to make every effort to this
- he curled.
Japanese Foreign Minister Toshimitsu Motegi confirmed Tokyo's readiness to negotiate with Russia, as well as to promote projects for joint activities of the two countries in the Kuril Islands.
In January of this year, the Japanese prime minister announced that the Japanese government plans to finally close the issue with Russia over the ownership of the Northern Territories (Kuril Islands), without leaving his decision to the future, and promised to adhere to the same course as his predecessor as Prime Minister Shinzo Abe.
Earlier in Tokyo, they said that they still consider the islands of the South Kuril Islands as primordially Japanese territories, and insist that Japan's sovereignty should extend to all "northern territories."
At the same time, Russia is not considering the issue of transferring the Kuril Islands to Japan when concluding a peace treaty.