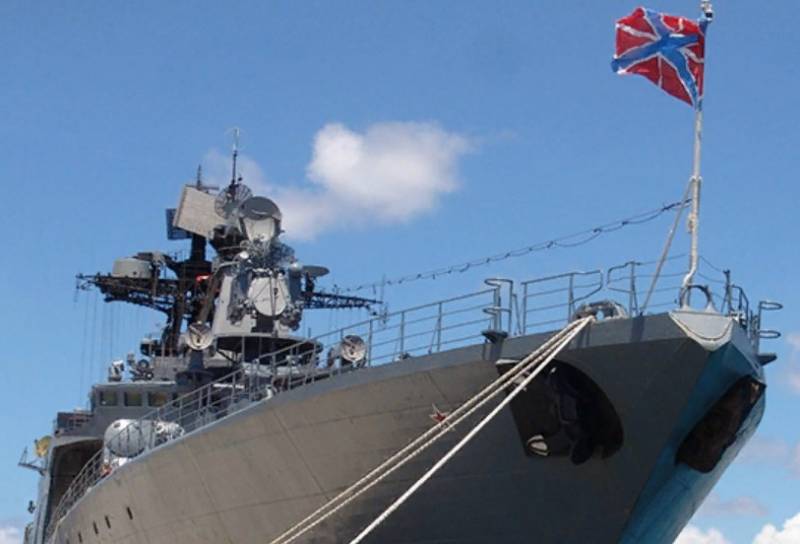 The date for the transfer of the modernized frigate Marshal Shaposhnikov to the Russian Navy was announced. This will happen in May 2021.
Such information to the newspaper
"News"
provided by sources in the Russian Ministry of Defense.
The modernization of the warship, which was previously considered a large anti-submarine ship, began in 2016. He became a frigate due to the fact that the characteristics of his weapons after the work carried out radically changed.
In July 2020, the updated warship began sea trials. Factory inspections of the frigate were completed by the end of last year.
This spring it will be transferred to the Pacific
the fleet
and will begin to carry out combat missions, of which the Pacific Fleet is facing a lot. According to military expert Vasily Kashin, these are joint maneuvers with the Chinese navy, long voyages to the Indian Ocean, visits to ports in the Asia-Pacific region and many other tasks.
He believes that the updated ship, equipped with high-precision modern weapons and a perfect set of sonar equipment, will significantly strengthen the Russian naval group in the region.
During the modernization, the frigate Marshal Shaposhnikov received the Zircon hypersonic missiles, as well as the Caliber and Onyx cruise missiles. Now it has become an independent combat unit that does not require, as before, escort by destroyers.