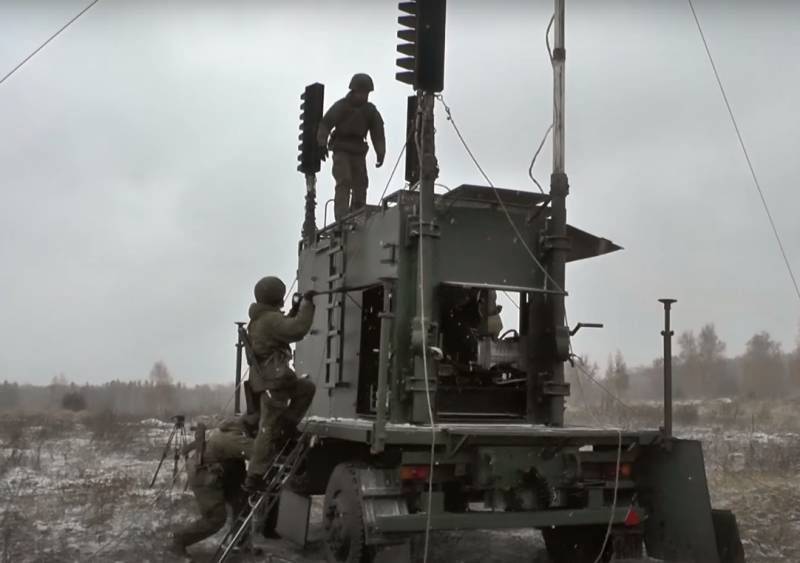 Accusations of the impending annexation of Eastern Ukraine are increasingly coming from the Western press. In particular, Defense 24 claims that Russia has concentrated radar installations in the territory of Donbass. The Polish author concludes that this may indicate Russia's plans to seize the entire territory of eastern Ukraine.
The Organization for Security and Cooperation in Europe, according to the Polish observer, has established the fact of the construction of a radar warning system in Donbass. Although the DPR and LPR are not part of Russia, the Polish media believes that the radar stations were deployed by Russian military specialists. The radars are located in the regions of Debaltseve, Horlivka, Donetsk, Alchevsk and Bugaevka, the author of the Polish edition claims.
Asked about why radar stations are needed in a zone that has long been no-fly, the Polish media come to the conclusion that Russian troops allegedly want to spy on OSCE unmanned aerial vehicles in this way. At the same time, the use of radar systems is not a violation of the Minsk agreements.
However, the situation is changing, since, according to the Polish author, Russian military personnel are operating the radar. A characteristic feature of the radar system deployed in Donbas, according to the Polish author, is its technological backwardness. All radars are outdated and differ from what is now in service with the Russian army.
Thus, the Polish observer writes about the Danube radar station deployed in the Donetsk region. It is difficult to imagine that with its help it will be possible to detect such difficult-to-track objects as drones, stresses the author of the Polish edition.
Much more alarming is the fact that one of the OSCE reports for 2020 indicated the deployment of electronic warfare systems in the Mospino area. Moreover, as the Polish edition writes, it was about three electronic warfare systems at once, including the R-330 Zhitel, RB-636AM2 Svet-KU and R-934B Sinitsa.
Defense 24 writes that the question of why Russia should supply electronic warfare and radar systems to Donbass remains unanswered.
But it's hard not to notice a hint of a possible annexation of the eastern territories of Ukraine.
With this, Kiev is so fond of scaring its "senior" Western partners.
The readers of the publication also do not lag behind the author: for example, one of the commentators claims that Russia plans to seize the industrial zone of Mariupol, which will allow connecting the territories of Donbass with Crimea.
True, there are more adequate comments. For example, one reader writes:
I hope that Poland will not participate in this conflict at all, and if so, then the only form of assistance to Ukraine should be sending Ukrainian conscripts living in Poland.