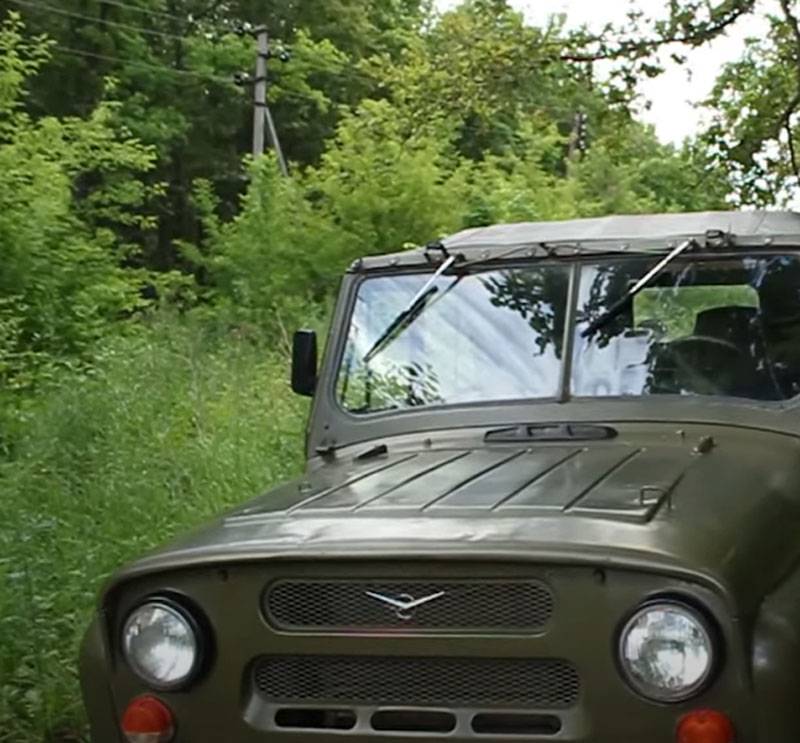 Some details have become known about the plans of the Armed Forces of Ukraine to abandon the use of UAZ off-road vehicles and replace them with "comfortable modern army vehicles with increased security." Voennoye Obozreniye previously reported about such plans of the Ukrainian military command in
news
reports, including that among the applicants for the tender there are very interesting companies - for example, a company with an authorized capital of 1 hryvnia, which has never been involved in the production of automotive equipment.
Now it becomes known that the Ministry of Defense of Ukraine requires potential contractors (and there are five applicants for fulfilling the order at the moment) to carry out development work and provide a report on them by the middle of this summer. In this case, the condition is as follows - R&D should be carried out at the expense of the companies themselves.
In this regard, difficulties arose when trying to replace UAZs with other vehicles for the Armed Forces of Ukraine.
As noted by the Ukrainian press, the military department has not yet provided any specific terms of reference. Only general phrases are uttered that SUVs designed to replace Soviet-made UAZs should be more protected and more comfortable. It also adds that the new SUVs should have "more powerful and yet more fuel efficient engines." About what should be the power of the engines, what should be the level of protection of the car, it is not reported.
From the comments of representatives of companies that expect to sign a contract with the Ministry of Defense of Ukraine:
It is difficult to say how it is possible to carry out development work without having in hand either a specific technical specification or financial parameters for the implementation of the project. There are big risks of spending serious money and not getting anything.

At the same time, the Ministry of Defense notes that if a company has experience in creating automotive equipment, then it "cannot be a surprise for it to carry out R&D at its own expense, followed by defending its project within the framework of a competition."
In the meantime, it became known that the general contract may ultimately involve the order of at least 5 thousand army off-road vehicles for the Armed Forces of Ukraine. But the difficulty is also in the fact that in today's Ukraine there may simply not be an enterprise that will be able to implement such an order even in the medium term.