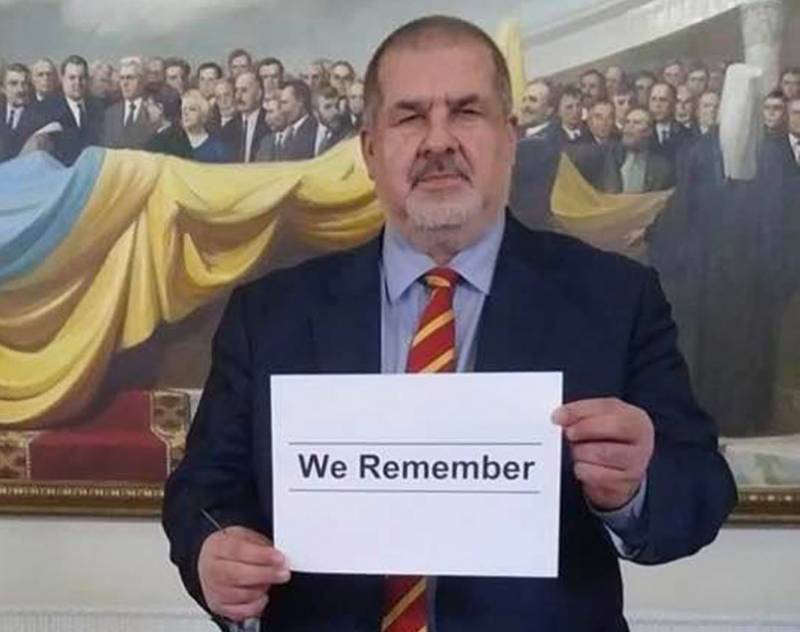 In Ukraine, indignation was caused by the refusal of representatives of Navalny's headquarters to make corrections to the geographical map at the request of the leadership of the so-called Mejlis (an extremist organization banned in Russia) of the Crimean Tatar people. This map is posted on one of Navalny's sites.
It turned out that one of the leaders of this Ukrainian structure, Refat Chubarov, appealed to the representative of Navalny's headquarters, Leonid Volkov, in connection with the fact that Navalny's website contains a map showing the Crimean peninsula as part of the territory of the Russian Federation. Mr. Chubarov asked Mr. Volkov to "make corrections" and point out that "Crimea is Ukrainian".
According to Chubarov himself, Navalny's headquarters refused him.
Chubarov on the social network:
On my initiative, I had a conversation with Leonid Volkov, during which I explained the unacceptability of such actions and proposed to bring the borders of the Russian Federation in line with the internationally recognized borders of Ukraine, excluding the Crimean peninsula from the borders of the Russian Federation in the picture. Mr. Volkov explained to me the impossibility of the proposed correction. I would not like to broadcast the arguments of Mr. Leonid, so I suggest that he himself join HERE in the discussion of this extremely unattractive situation.
After that, Chubarov actually accused Navalny's headquarters of unwillingness to "support internationally recognized acts."
According to Chubarov, if Navalny "wants justice at home, then they need to stop looting in someone else's house."
Let us remind you that in Ukraine they cannot decide in any way in their official attitude towards Alexei Navalny. At first, Moscow was demanded to immediately release the blogger from custody, merging with the political stream of the West, and then, assessing his early statements, including about Crimea, they decided that "Navalny cannot be regarded as a friend of Ukraine."
According to Navalny, "Crimea is not a sandwich with sausage to be brought back and forth."