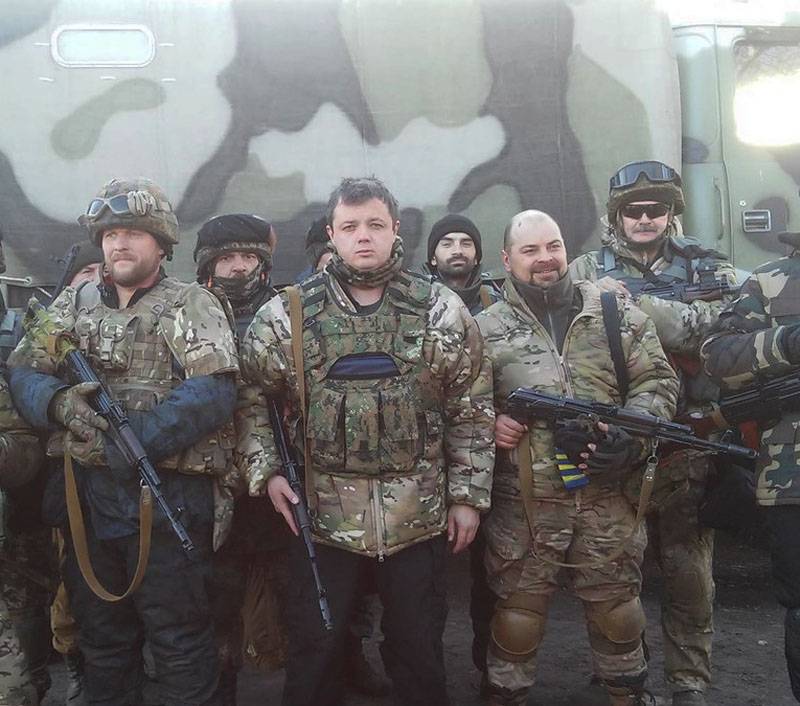 The Ukrainian security service announced the delivery of the so-called suspicion against two notorious persons who, since the time of the Maidan, have been positioned exclusively by Ukrainian patriots. We are talking about the commander of one of the nationalist battalions, ex-deputy of the Rada Semyon Semenchenko (the same one who set up checkpoints right on the railways in order to block trade flows from Russia and from the territory of Donbass), as well as about another "ATO veteran" Yevgeny Shevchenko.
The SBU said both of these people are suspected of illegal trade
weapons
, "Mined in uncontrolled territories." It is also indicated that Semenchenko and Shevchenko are suspected of planning the creation of a private military company. According to the defendants themselves, together with other "veterans" they planned to create a PMC to fulfill contracts with the US State Department in Afghanistan and Syria.
Shevchenko said that "such plans had to be abandoned at the end of 2018, when US President Trump announced the imminent withdrawal of American troops from these countries."
According to the Ukrainian press, Shevchenko and Semenchenko are also suspected of "activities to destabilize the socio-political situation in the country, including provocation of an armed conflict."
In the meantime, a distributed release from the SBU says that Semenko and Shevchenko "are participants in an illegal scheme for the import of dual-use goods from Russia." These goods, as stated, they then sold to Ukrainian defense enterprises at an inflated price.
Together with Semenchenko and Shevchenko, at least 13 more people received suspicions from the SBU. In total, Ukrainian intelligence officers seized 3 Kalashnikov assault rifles, about 5,5 thousand rounds of ammunition, 7 RPG-26 grenades, Kalashnikov light machine gun, 2 Western-made automatic rifles, 6 TNT sticks, 38 grenade launchers, other weapons and ammunition.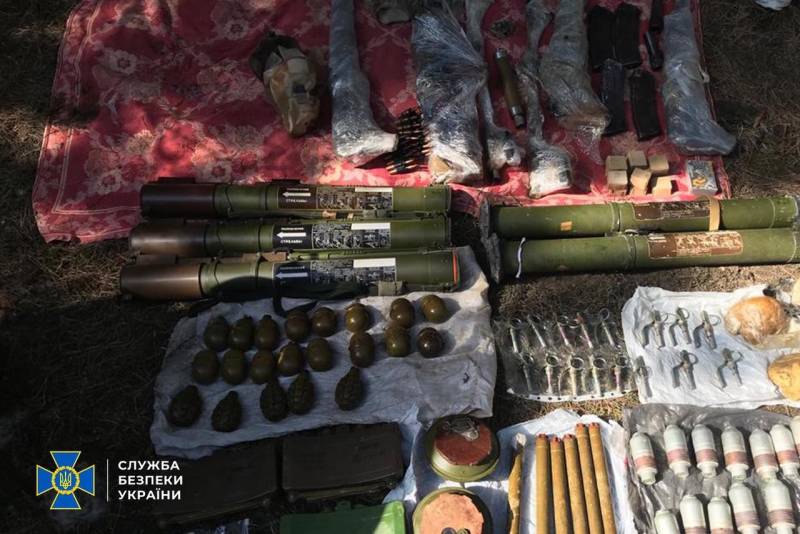 But, perhaps, the most important thing that the SBU focuses on is that during the searches and inspections, Shevchenko's correspondence was allegedly discovered, in which he "boasts of having connections with the FSB general."
SBU Press Service:
The evidence base for them is very serious.
Now the defendants can face up to 15 years in prison.