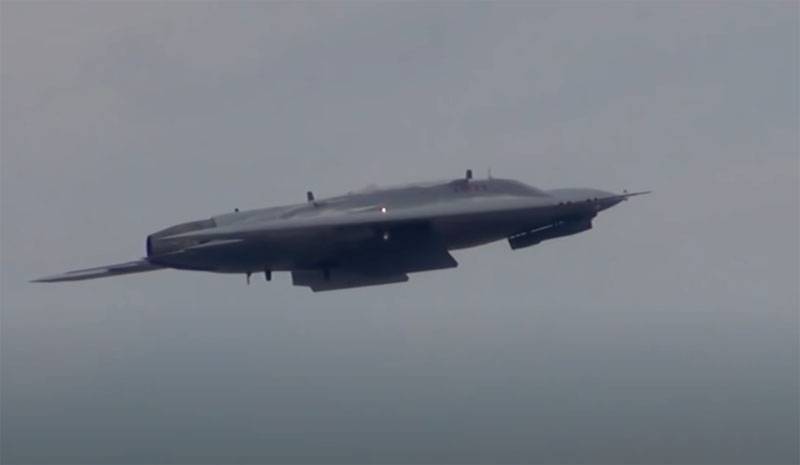 The network discusses the promising use of heavy shock
drones
"Hunter". Recall that the first Russian UAV of this type is already being tested, including joint flights with the 5th generation Su-57 fighter. Earlier it was reported that the second copy of the "Hunter" would soon be assembled.
In the message
TASS
with reference to the United Aircraft Corporation, it was announced that the Okhotnik strike UAVs are planned to be used, inter alia, in conjunction with the aforementioned fighters within the framework of network-centric interaction.
In this version, combat vehicles as part of the Russian Aerospace Forces will be able to strike at various types of targets - both air and ground. The same option allows you to more effectively cope with enemy air defense systems.
Recall that the Okhotnik UAV was first taken into the air in 2019. At this stage, it is controlled from the ground by the operator. However, in the future, it is planned to achieve its fully autonomous operation, as well as processing commands from the Su-57 in the same network-centric version.
It is worth noting that the Okhotnik UAV may become the world's first full-fledged interceptor drone. At the moment, its maximum speed is estimated at 1 km / h. To intercept air targets, it can carry on board air-to-air missiles in the fuselage compartment.