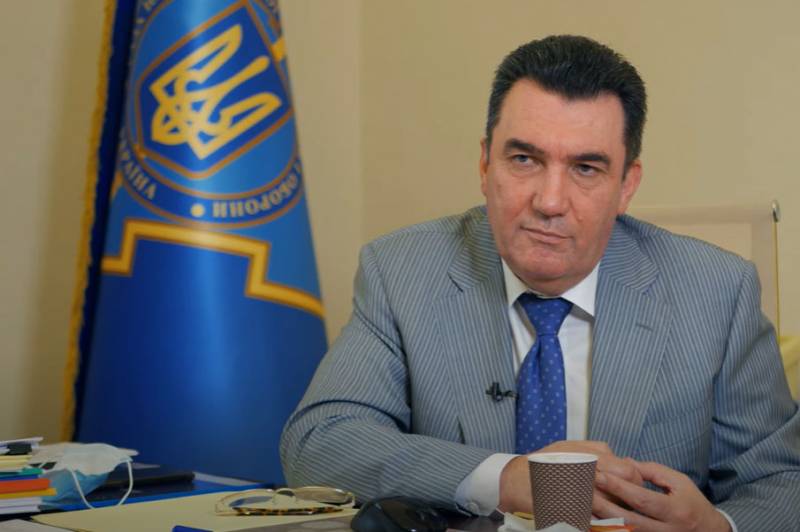 Secretary of the National Security Council of Ukraine Oleksiy Danilov said that the country needs to "pay more attention to the word" Donbass ", as it is imposed from Russia." According to the Secretary of the National Security and Defense Council of Ukraine, who spoke at a forum dedicated to electoral reform, there is not a single document in Ukrainian legislation that uses the term "Donbass".
Mr. Danilov:
Russia is trying to impose this on us. There is no "people of Donbass". They constantly tell us about the "people of Donbass", about "the choice of Donbass," that "Donbass cannot be brought to its knees." We hear it.
According to the NSDC secretary, you need to adhere to "clear definitions prescribed in the legislation of Ukraine":
There is no Donbass, but there are territories of Donetsk and Lugansk regions. We must abandon the narrative imposed from Moscow.
According to Danilov, it is extremely dangerous to use "substitute synonyms".
Also, Mr. Danilov added that it is necessary to confront Russia "to do in the Donetsk and Luhansk regions what it is already doing in the Crimea."
I wonder what Russia is "doing in Crimea"? Builds roads and bridges, power plants, schools and kindergartens ... And Ukraine "resists" by cutting off water and electricity.
Ukraine itself reacted to Danilov's statement. Users note that officials live in isolation from objective reality:
Almost every country in the world has historically established names of territories, regardless of administrative and territorial ones. Russia has Kuzbass, Ukraine has Donbass, France has the Ardennes.
He said that there is no Donbass, and after that he wants the residents of Donbass to love the power of Kiev?