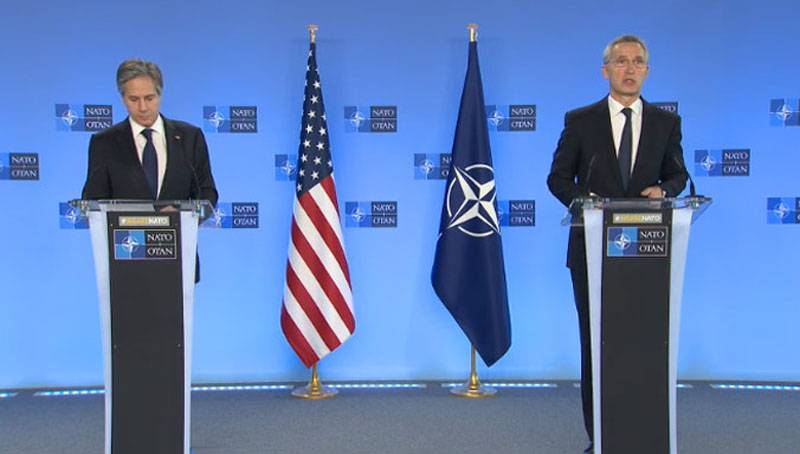 A real ode to US Secretary of State Anthony Blinken has appeared in the Norwegian press. On the pages of Aftenposten, journalist Eirin Hurum writes that the difficult days for NATO, when the situation was destabilized by Donald Trump, are over, and now NATO is expecting a new round of cooperation and development. At the same time, the Norwegian observer calls Blinken either a "superstar" or a "prodigy" ("prodigy").
From material in the Norwegian press:
Forget Trump and his insults at NATO. Now the alliance's new superstar has everything the Europeans dream of. When the plane with the US Secretary of State landed at Brussels airport, he was received as a savior. Now a true friend is returning to NATO - the United States, instead of the United States that was under Trump. European leaders literally line up to be spotted with the American prodigy. Among them is the head of the Norwegian Foreign Ministry, Ine Eriksen Søreide. She has not made any foreign visits since September 2020, but despite the coronavirus crisis, she still flew to Brussels for this meeting.
One would think that this is sarcasm, but no ... These amazing praises once again speak of the pressure under which the countries of Europe are from the United States, including in the media. There is a considerable number of European media outlets that directly depend on Washington, and therefore fall into a real cult of personality in relation to American officials who have not even had time to really show themselves in any direction.
From material in a Norwegian newspaper:
"America is back." That's what Joe Biden said after his inauguration. Now it is perceived with endowment by the European partners of the United States, who previously watched with horror as Trump withdraws from international organizations and treaties.
The Norwegian journalist managed to praise the US Secretary of State even for the actual skirmish that took place between the Americans and the Chinese delegation at a meeting in Anchorage. According to Eirin Hurum, now the United States is making it clear that it values ​​only its partners, including partners in Europe.
The only question the Norwegian observer asks about Blinken is this question: "Now we need to wait to see if Blinken will agree with Biden, who called Putin the killer? Previously, he answered this question evasively. " Apparently, if Anthony Blinken agrees with the message of his "boss", then this will cause complete and final delight in the Norwegian journalist.