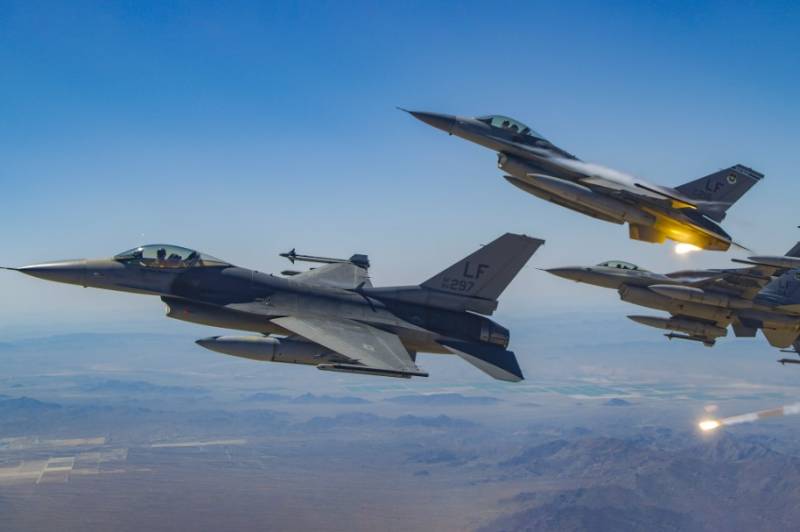 When equipped with the Viper Shield electronic warfare system, the F-16 will acquire 6th generation capabilities. The development of a new advanced electronic warfare complex has been entrusted to the Florida-based L3Harris Technologies technology company, which has entered into a contract with the American aerospace giant Lockheed Martin.
Such information is published in the foreign press.
This system will create a virtual electronic shield around the aircraft.
- said the vice president of the Florida company Ted Damaskinos.
According to the foreign press, this system will be installed on F-16 multipurpose fighters to protect them from radar and electronic threats. The L3Harris Viper Shield is said to keep these combat aircraft among the most efficient in the world.
The 30-year legacy of the F-16, combined with the advanced technology developed for the Viper Shield, provides fighters with unparalleled self-defense that helps ensure mission success.
- said the head of the department of space and onboard systems L3Harris Ed Seuss.
It is noteworthy that more recently in the United States it was argued that electronic warfare systems cannot be considered elements of a new generation of fighters.
The basic version of the Viper Shield is integrated into the fighter's fuselage to save space, allowing it to be used for additional capabilities.
American F-16 fighters are in service with 25 countries. They were adopted by the US Air Force back in 1979 and are still considered to meet modern requirements.