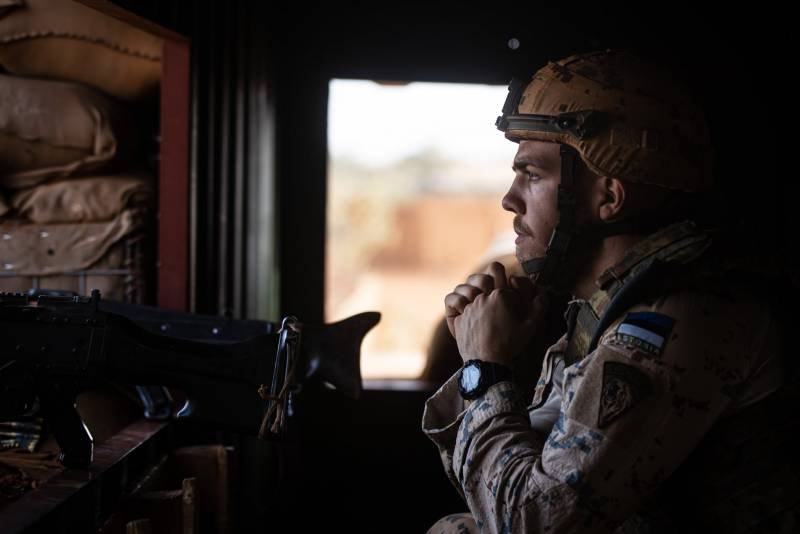 After the militants attacked several objects in the immediate vicinity of the border of the states of Niger and Mali, security measures were strengthened on the Malian territory at a military base, whose servicemen are participating in Operation Barkhan.
On the eve it was reported that at least 137 people became victims of a terrorist attack in Niger.
Today it becomes known that the French military command has decided to strengthen security measures at the Gao facility in Mali. Additional patrols have been organized to guard the French military base.
The reports say that the Estonian military contingent is involved in patrolling to enhance security. Estonian soldiers are also directed at several machine-gun points, from which they must open fire in cases where "there is a direct threat to the object in Gao."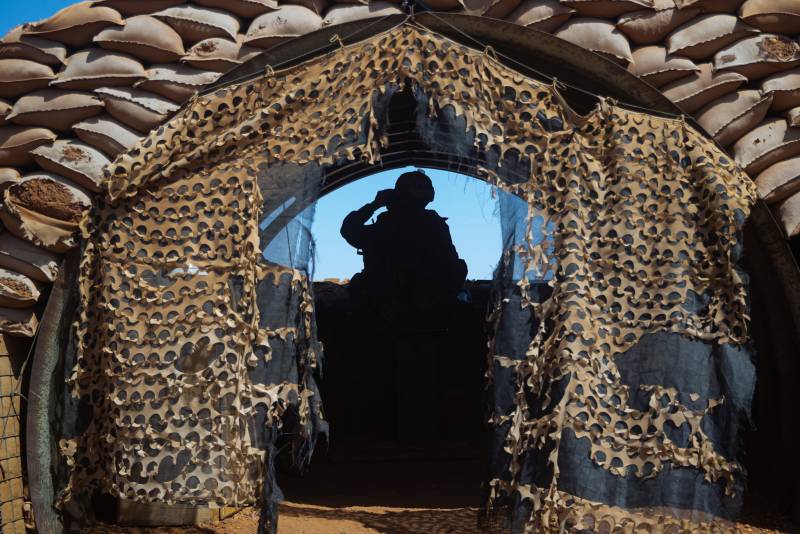 Additional fortified posts have been built, from which the area is monitored. They are trying to strengthen the security of the French base at the expense of Estonian soldiers.
Patrolling the territory by Estonian military personnel in army vehicles: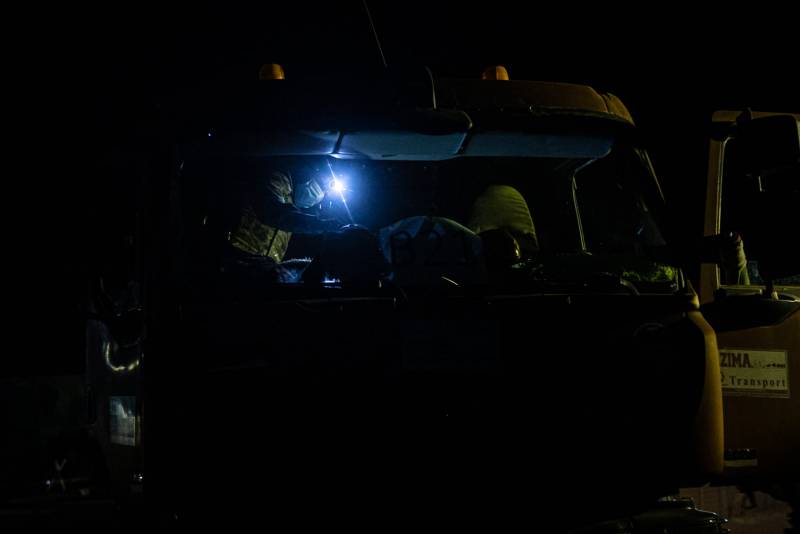 The very mission of the Estonian military personnel in Mali raises many questions from the citizens of the country. The fact is that at one time in the Baltic republics (as part of the USSR) a wave of criticism arose against Moscow, which called on soldiers from the Baltic states and "sent them to foreign countries to carry out military tasks." Before joining NATO, the authorities of the Baltic states also tried to criticize this practice. However, now NATO partners are sending Estonian, Latvian and Lithuanian servicemen for military operations thousands of kilometers from their own borders - to Afghanistan, Iraq, the same Africa. Yes, these are not "conscripts", but contract soldiers, but Estonian citizens are increasingly asking the question: what is Estonia doing in Mali in general? The issue is "additionally actualized" due to the fact that the country's authorities are constantly talking about the threat posed by Russia. Where is the logic: the threat comes "from Russia", and servicemen of not the largest army in Europe are being sent to Africa and Afghanistan? .. The Estonian command is trying to explain this by "collective commitments within the framework of the North Atlantic Alliance."