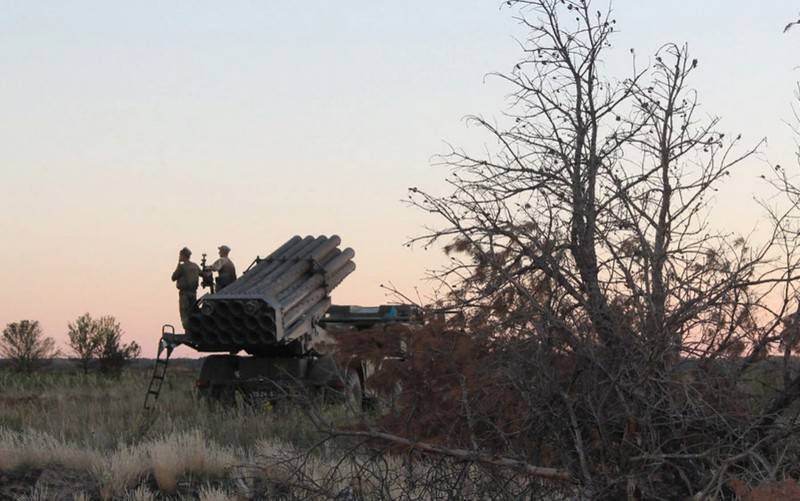 Ukraine continues the practice of conducting military exercises near the Russian border. This time, regular military exercises were held near the Crimea.
According to the press service of the Ukrainian Ministry of Defense, during the exercise, several dozen combat exercises were worked out aimed at countering enemy air reconnaissance, suppressing reconnaissance assets, as well as recognizing enemy air targets and monitoring the air situation.
Air defense crews carrying out combat missions on the border with the temporarily occupied territory of the Crimean Peninsula thwarted an attempt to conduct aerial reconnaissance by a conditional enemy
- said in a statement.
According to the commander of the united forces of the Armed Forces of Ukraine Sergei Nechaev, during the exercise, covering targets with the help of Smerch multiple launch rocket systems (MLRS) was practiced.
The main goal of the exercise is to practice a timely response to the danger of an attack from the sea and from the air. The goals and objectives of the exercises were achieved in full. Simultaneously with the Ukrainian exercises in the Black Sea, NATO exercises "Sea Shield-2021" are being held.
It should be noted that Kiev regularly arranges military exercises near the Russian borders, ostensibly with the aim of practicing defense against "an attack by the Russian aggressor." The bulk of the Ukrainian Armed Forces maneuvers takes place in the Kherson region of Ukraine near the Crimea, which Kiev continues to call the "occupied territory".