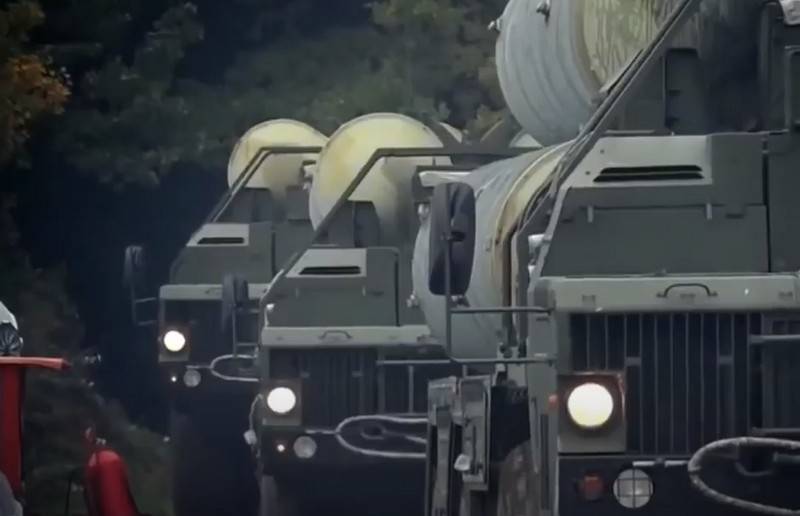 The Russian Defense Ministry is working on the issue of deploying the latest S-500 Prometheus anti-aircraft missile system. Reportedly
"News"
with reference to the military department, two options for the deployment of the new anti-aircraft system are being considered.
According to the newspaper, the Ministry of Defense is considering two options for deploying the S-500 air defense system. According to the first option, it is proposed not to re-equip already formed anti-aircraft units with a new air defense system, but to create new regiments and brigades, which will receive the S-500. The deployment of new anti-aircraft units will depend on the prevailing situation.
The second option provides for the rearmament of existing parts with a new air defense system without creating new ones. Currently, the final decision has not yet been made, the newspaper emphasizes.
As previously reported in the Ministry of Defense, the new S-500 air defense system will not replace the existing anti-aircraft systems and complexes, but will only supplement them, occupying a niche between the S-400 Triumph air defense systems and the stationary A-135. At the same time, the S-500 will become the basis for a unified national air and missile defense (air defense-missile defense) system being created in Russia. The complex can be easily integrated into a single system with air defense systems of previous generations and other models of Russian production.
According to available information, the minimum set of equipment for the S-500 "Prometheus" will consist of a combat command post with an automatic control system (ACS), a radar complex, a multifunctional "illumination" radar and up to 12 anti-aircraft missile launchers based on Russian or Belarusian-made tractors. ...
The state armament program provides for the deployment of the S-500 air defense system on combat duty from 2025, but it is possible that the system will go to the troops much earlier.