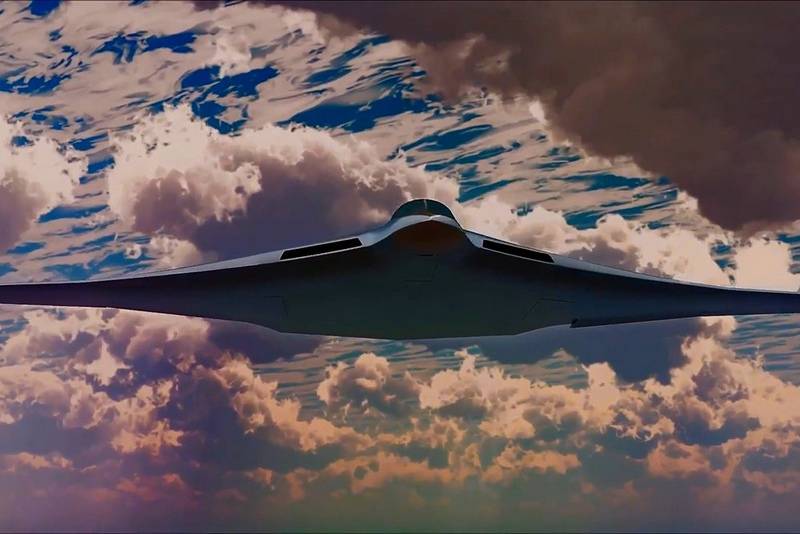 Perspective
aviation
the long-range aviation complex (PAK DA) will be able to unnoticed overcome the advanced lines of NATO air defense due to its low EPR indicators. It is reported by
RIA News
with reference to a source in the DIC.
According to the source, PAK DA confirmed its ability to overcome the enemy's advanced air defense positions during bench tests. Due to its low ESR values, the aircraft exhibits a high degree of stealth for radars.
Special mock-ups and individual full-size elements of the bomber being created underwent a series of bench tests to assess the level of radar signature. The ultra-low parameters of the effective scattering surface area (EPR) of PAK DA, calculated at the stage of research work by computer simulation methods, have been confirmed.
leads agency word source.
It is noted that low EPR indicators will help PAK DA to overcome the enemy's advanced air defense positions when using certain tactics. However, a promising missile carrier is capable of performing most of its strike missions without entering the enemy's air defense zone, thanks to high-precision long-range missiles.
Earlier it was reported that work on a promising Russian bomber is proceeding on schedule and without disruption, a new engine has been developed for the aircraft.
The PAK DA is being developed by the Tupolev Design Bureau. The first flight of the newest aviation complex is to take place in 2025-2026. The start of serial production at the Kazan aircraft plant is scheduled for 2028–2029. At the same time, the machine can be adopted by the Aerospace Forces until 2027.