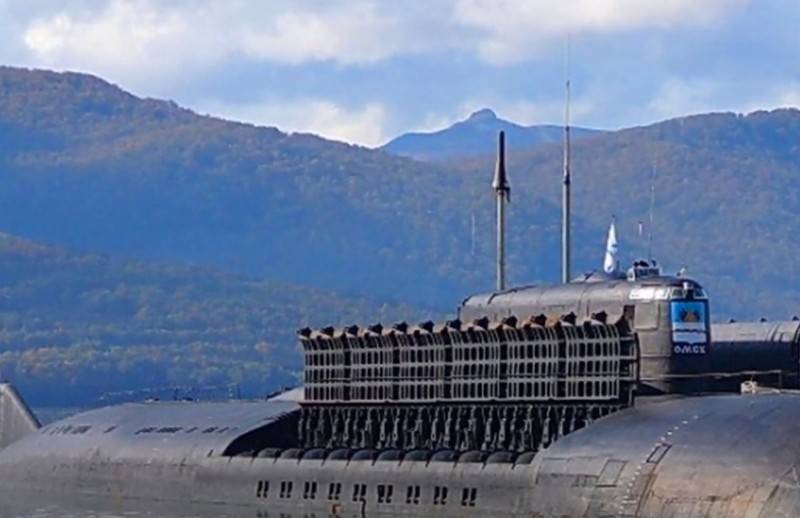 The Russian fleet will continue to re-equip multipurpose nuclear submarines of projects 971, 949A and 885. All submarines of these projects will receive cruise and anti-ship missiles in the course of modernization. It is reported by
RIA News
with reference to a source in the DIC.
According to the source, the service life of the project 949A and 971 multipurpose submarines will be doubled; during the modernization, all submarines will be armed with the Kalibr cruise missiles and the Onyx anti-ship missiles, as well as the Zircon hypersonic missiles. Nuclear submarines of project 885 and 885A ("Ash"), which are regular carriers of "Caliber" and "Onyx", will be additionally equipped with "Zircon".
Multipurpose nuclear submarines of projects 971 and 949A after modernization will be armed with "Caliber", "Onyx" and "Zircon". Containers for these missiles are universal
- the agency leads the words of the source.
Note that the program of rearmament of nuclear submarines of projects 949A "Antey" and project 971 ("Schuka-B") is already being implemented. Instead of 24 Granit anti-ship missiles, Antei will receive 48 Caliber and Onyx missiles and, in the future, Zircon. Project 971 submarines from the 24th "Animal Division" of the Northern
fleet
In the course of modernization, the Navy also receives universal launchers designed for launches of "Caliber", "Onyx" and "Zircon".