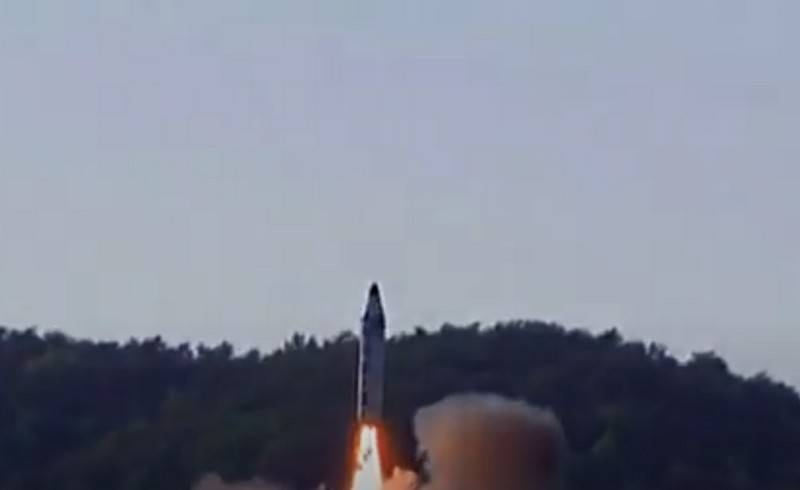 North Korea at the end of last week tested cruise missiles rather than ballistic missiles, which does not violate UN Security Council (SC) resolutions. Reported on Wednesday
news
Yonhap agency citing its own sources.
According to the newspaper, South Korean intelligence has established that Pyongyang at the end of last week, after a significant break, conducted missile test tests. Moreover, unlike all past tests, the DPRK did not comment on the launches in any way, which confused the United States and South Korea. It was later established that cruise missiles were tested, and this is not a violation of the UN Security Council resolution.
They launched cruise missiles, not ballistic missiles, and our intelligence identified them.
- the agency leads the words of the source.
In turn, American intelligence announced the testing of two short-range cruise missiles launched towards the Yellow Sea. It is noted that the last test in the DPRK was carried out in April last year, then new ballistic missiles were tested.
In Washington itself, the launches were reacted rather calmly, saying that this refers to the normal military activity of North Korea.
We are aware of the ongoing military activities on the part of the DPRK. We categorized these actions as normal military activity from the North (...) North Korea uses a familiar set of provocations when it wants to send a certain signal to the US administration
- said a representative of the US administration.
Meanwhile, the Biden administration confirmed that Pyongyang ignores all attempts to establish contact with Washington through various diplomatic lines. It is emphasized that there has been no active dialogue between the countries for over a year.