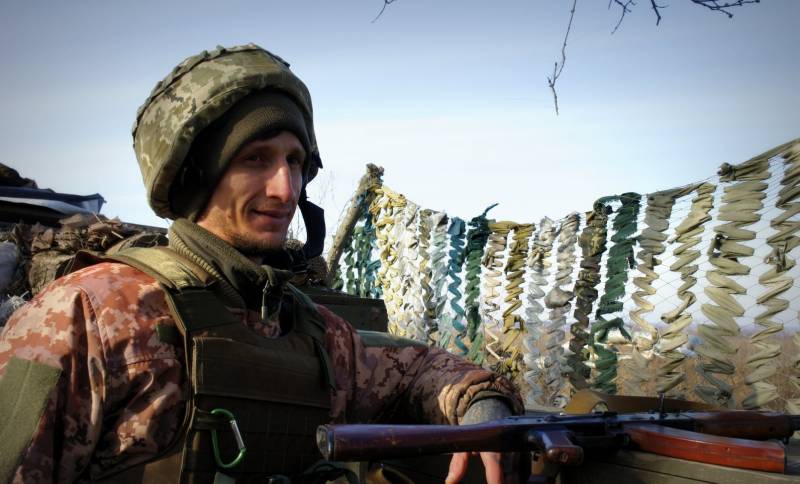 Kiev announced the existence of a "new plan" to resolve the situation in Donbass. It is pointed out that such a plan was developed by Germany and France and "finalized by Ukraine."
According to the head of the presidential office, Andrei Yermak, "the new plan is fully consistent with the spirit of the Minsk agreements." At the same time, Kiev states that "Russia does not accept a new settlement plan." To this, Moscow once again announced that it was the first time they had heard about a new plan. Berlin and Paris are not saying anything about this either.
Meanwhile, Ukrainian Foreign Minister Dmitry Kuleba said that the war in Donbass could be stopped within a week. For this, according to the firm conviction of Mr. Kuleba, "the Russian Federation must withdraw its troops."
Kuleba said that Moscow is not fulfilling its main promise - "to consider Donbass an integral part of Ukraine."
At the same time, the Ukrainian minister is clearly not concerned with the fact that Kiev itself does not actually consider Donbass an integral part of Ukraine. After all, Kiev to this day continues to implement the trade and economic blockade of Donbass, violate the rights of Ukrainian citizens living in territories not controlled by Kiev, call on Western "partners" to impose new sanctions, etc. In addition, Kiev is not withdrawing troops from the demarcation line, which (their withdrawal) is clearly spelled out in the very Minsk agreements, which the Ukrainian authorities have now suddenly begun to speak of as "in need of improvement."
Instead, Ukrainian troops are being brought up to the demarcation line, as evidenced by the footage by the Ukrainians themselves. However, Mr. Kuleba calls such facts "Russian propaganda".
Kuleba:
Russia does not respond to any constructive gesture from Ukraine and accuses us of allegedly preparing a new military escalation in Donbass.
And the transfer of trains from
tanks
and infantry fighting vehicles to the southeast, the "disappearance" of armored vehicles from storage sites after their withdrawal, mortar shelling of Gorlovka and the western outskirts of Donetsk, what can you call in this case? Kiev's desire for peace? ..