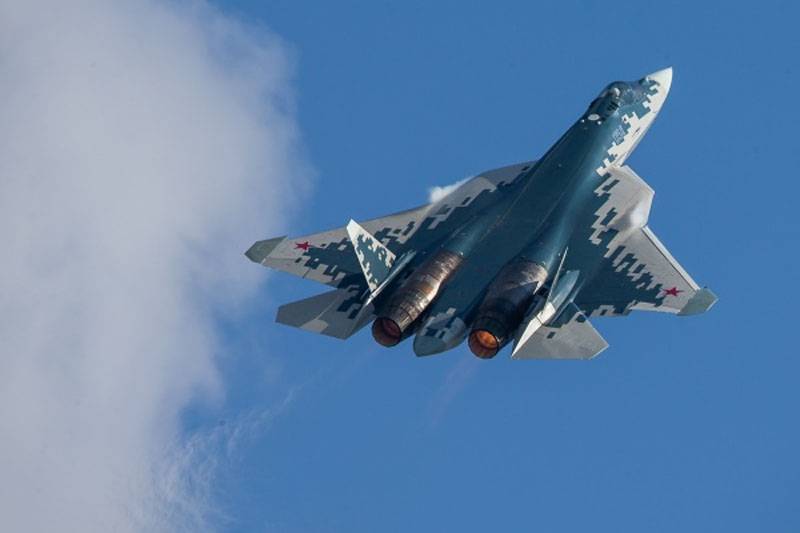 Russian developers continue the process of preparing multimedia helmets for use by pilots of the Russian Aerospace Forces of the Russian Federation. We are talking about augmented reality helmets, which are developed primarily for pilots of the 5th generation Su-57 fighters.
Information Agency
TASS
with reference to the press service of the United Aircraft Corporation (UAC), reports on the passing of tests of the multimedia helmet of the Su-57 pilot developed by Russian specialists. It is noted that a promising helmet will help the pilot not only control a combat vehicle, but also capture a target for subsequent attack on it with those in the arsenal.
weapons
.
The message says that a helmet-mounted target designation and indication system has been created, which is integrated into the Su-57 pilot's helmet. The indication is carried out on the glass of the visor of the protective helmet of a whole range of data, including flight information, the image of the space outside the cockpit of the fighter, formed by cameras and thermal imagers.
Such a helmet-mounted system will allow the pilots of the Russian Aerospace Forces to carry out operations in difficult meteorological conditions, in the dark, to perform complex maneuvers.
Recall that earlier a multimedia helmet was created in the United States for pilots of F-35 fighters. Its original price was 700 thousand dollars. Then they managed to reduce it by about half. However, American military pilots continue to criticize the US-designed helmet. For example, if the pilot tilts his head down or turns at a sufficiently large angle, then the information on the visor of the helmet may be displayed incorrectly due to the misaligned coordinate axes. In this case, there is a "side" in the form of a green glow. The fact that in the United States such a problem has been resolved has not yet been reported. The Chinese Air Force also has multimedia helmets.