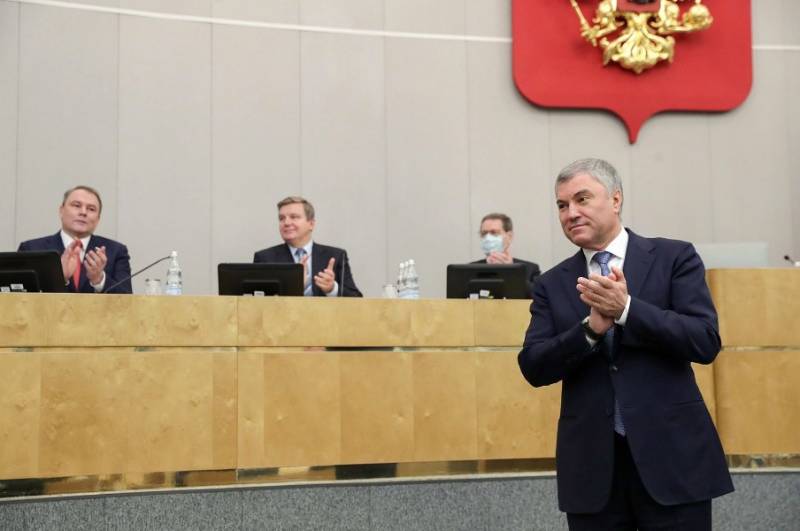 In Russia, the State Duma approved a bill on the right of the incumbent president to run twice more after the expiration of the term. The document also added requirements for candidates for the highest state office.
State Duma deputies adopted the bill in the second reading during a plenary session. It was initiated by Senator Andrei Klishas, ​​as well as MPs Olga Savastyanova and Pavel Krasheninnikov. The need to consider this document in the legislative body of the Russian Federation is due to the fact that the provision on the re-election of the current president was included in the package of constitutional amendments approved by popular vote by the citizens of the Russian Federation.
Now the term of office in Russia is limited to two terms of six years, but only the terms after the adoption of the relevant amendments are taken into account.
In addition, a presidential candidate must be a citizen of the Russian Federation who does not have and did not have citizenship or a residence permit of another state. There is also a minimum age of 35 for applicants. Moreover, they are required to live in Russia for at least 25 years.
Thus, the current President of the Russian Federation Vladimir Putin, if the citizens of the country elect him, will be able to hold office for two more terms, that is, until 2036. However, the head of state has not yet announced whether he intends to run in the next elections.
In this regard, a legal precedent may arise for subsequent heads of state: the opportunity to actually run an unlimited number of times after the introduction of amendments to the Basic Law.