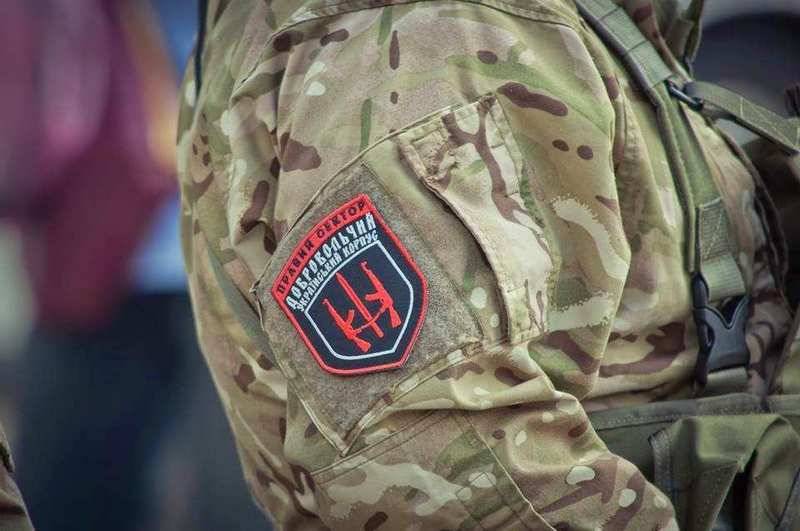 The tense situation on the demarcation line in Donbas that has remained for a long time may become even more tense. According to the intelligence service of the NM LPR, Ukrainian nationalists from the extremist "Right Sector" (banned in Russia) arrived in the JFO zone.
The arrival of nationalists from the "Right Sector" to the demarcation line was announced at a briefing by the official representative of the People's Militia of the LPR Yakov Osadchiy. The number of militants is not reported, there is information about two groups, one of which has already deployed a mobile checkpoint near the village of Stanytsia Luganskaya, where it is inspecting personal vehicles and documents of local residents.
According to local residents, on March 21, in the area of ​​responsibility of the 80th brigade of the Armed Forces of Ukraine, two groups of militants of the nationalist organization "Right Sector" with combat experience of participation in the so-called anti-terrorist operation were seen
- said in the message of NM LPR.
According to intelligence, the task of the second group of militants from the "Right Sector" is provocations in certain sectors of the front with the aim of destabilizing the situation.
The arrival of representatives of Ukrainian and foreign media, including Radio Liberty (USA), Agence France-Presse (France) and Reuters (Great Britain), was also noted. It is not excluded that the press will cover the provocations organized by the nationalists, shifting the responsibility for this onto the servicemen of the NM of the People's Republic.