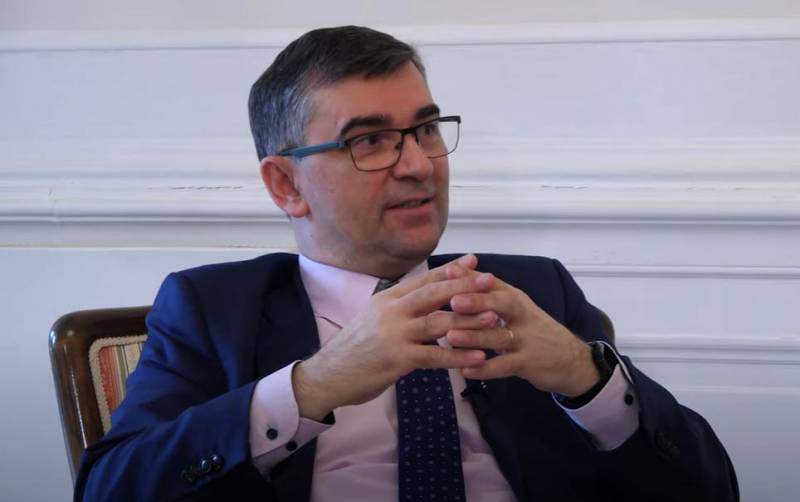 Polish Ambassador to the Federal Republic of Germany Andrzej Przylebski believes that a threat comes from Russia. He agrees with Warsaw's policy of overpaying for natural gas, just not to buy it from the Russian Federation.
The Polish diplomat told about this in an interview with the German news portal RND.
Pshilebsky takes a tough stance towards Russia. He considers it necessary to stop the construction of the Nord Stream-2 gas pipeline in order to deprive Moscow of additional revenues that could be directed by the Kremlin for military spending.
Vladimir Putin already possesses the most modern technologies in the military field. It is strange that Germany, on the one hand, supports the sanctions, and on the other hand, provides Putin with huge sums of money for military spending.
- the diplomat expresses his concern, while reproaching Berlin for excessive loyalty.
The Polish ambassador to Germany believes that the Europeans should not do this, and suggests "weakening the Russians." Although Przylebski realizes that the Poles and the Russians have a lot in common, he declares his readiness to fight Russia and urges the Germans to do the same.
It seems that Poland has a tradition of sending ambassadors to Berlin with extremely radical views. In particular, such was the Polish representative in Nazi Germany, Józef Lipski, who proposed erecting a "wonderful monument" to Hitler in Warsaw for the "final solution" of the Jewish question.
One can imagine what the reaction would be in modern Poland if the Russian ambassador in Berlin proposed to "weaken the Poles".