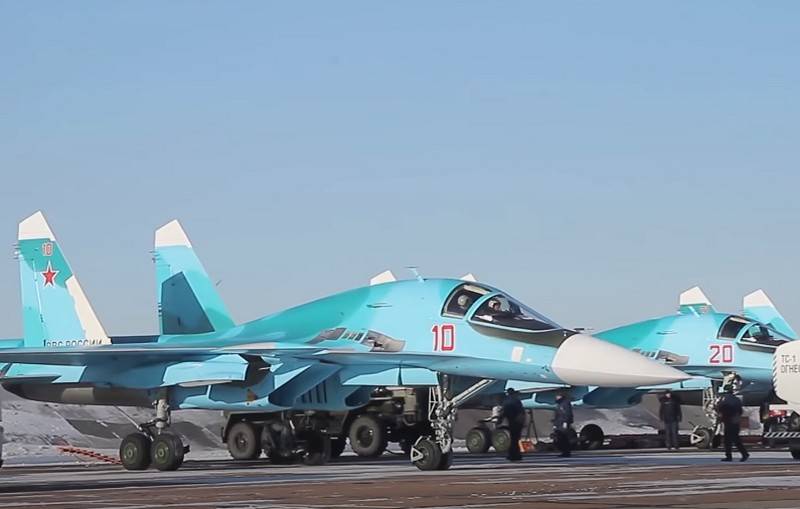 The Russian Defense Ministry has decided to test various types of aircraft in Arctic conditions. Reportedly
"News"
with reference to the military department, the Su-34, Su-35 and Be-200 will be tested.
According to the publication, in 2021, Su-34 front-line bombers, Su-35S fighters and Be-200 amphibious aircraft will be tested in the Arctic. The check should show the readiness of these aircraft to operate in the Arctic and Northern Sea Route. Most likely, the issue of placing these aircraft on combat duty in the North along with the MiG-31 interceptors will be considered.
It is emphasized that the main attention during testing will be given to the computer and navigation equipment of the aircraft.
(...) in severe frosts, difficulties are possible, in particular with liquid crystal displays. Weapons control also relies on computers, and these systems will need to be thoroughly tested in northern latitudes. Another important point - in the Arctic, navigation equipment works somewhat differently due to the proximity of the pole, so the pilot must make the necessary corrections
- explained the honored test pilot Colonel Igor Malikov.
According to the plans of the Ministry of Defense, in the near future a subdivision of Su-34 bombers stationed at the Shagol airfield in the Chelyabinsk region will go to the Northern Fleet. There are also plans to send the Su-35 to the North, but the timing has not yet been announced. For that, it is known that tests of the Be-200 amphibious aircraft have already begun on Franz Josef Land.
Note that at present, the Russian military department pays great attention to strengthening the defense of the Arctic. Airfields are being restored in the Arctic, and MiG-31s ​​are on alert. In March, for the first time, MiG-29K carrier-based fighters from the 100th naval aviation regiment were involved in experimental combat duty on Novaya Zemlya.