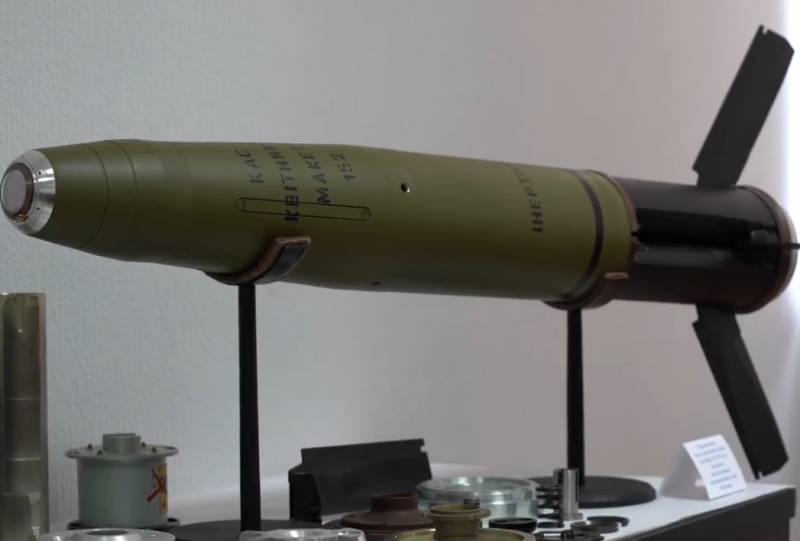 In the coming years, Ukraine is planning to create 155 mm guided projectiles with a range of up to 50 kilometers. We are talking about the release of ammunition within the framework of the Flower Garden / Periwinkle program.
Director of the Precision Weapons and Ammunition Division of the Ukroboronprom concern Andriy Artyushenko spoke about ambitious plans for the development of the ammunition production industry in the Ukrainian Internet TV program Security Talks.
In particular, he expressed confidence that soon the armed forces of Ukraine will be forced to completely switch to the standards of the North Atlantic Alliance, since the resource of Soviet-made artillery in service with the Armed Forces of Ukraine will be completely exhausted.
We understand that the life cycle and resource of artillery systems made back in the USSR will be completed in the next five years.
- noted Andrey Artyushenko during the interview.
As the main task of the new Precision Weapons and Ammunition holding, he sees the creation of its own production of 120 and 155 mm ammunition that meets NATO standards.
The Ukrainian guided missile "Flower Garden" of 152 mm caliber appeared in the Ukrainian Armed Forces back in 2012. After the start of the armed aggression of the Ukrainian army in Donbas, the ammunition, which consisted of 70 percent of Russian components, was modernized and presented in an updated version in 2017.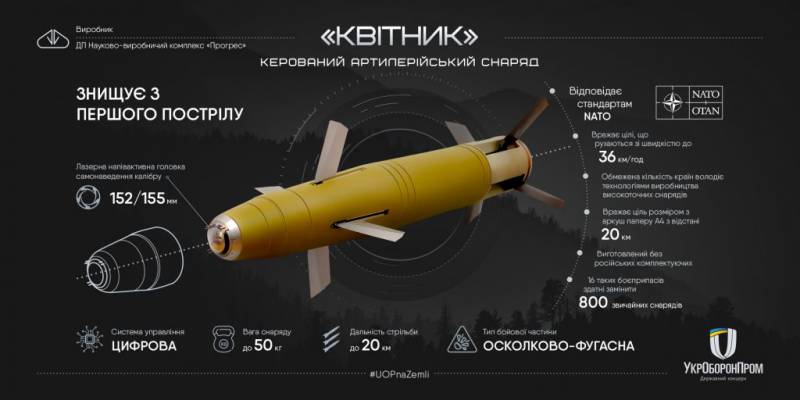 And in the fall of last year, Defense Express announced plans to conduct state tests of Ukrainian-made projectiles with semi-active laser guidance of 152/155 mm caliber, named "Periwinkle".
At the same time, in Ukraine, they do not answer the question of what equipment, what suitable weapons they are going to use for firing 155 mm guided ammunition. Earlier in the Ukrainian press it was reported that Kiev expects to establish the production of such weapons or buy them in large quantities in NATO countries. At the same time, the authorities did not officially talk about this. But, in any case, so far there are no funds in the country's budget for either option. In this regard, it was suggested that Ukraine is thus going to enter the NATO market. But there is another difficulty - whether potential Ukrainian suppliers will be allowed into this market.