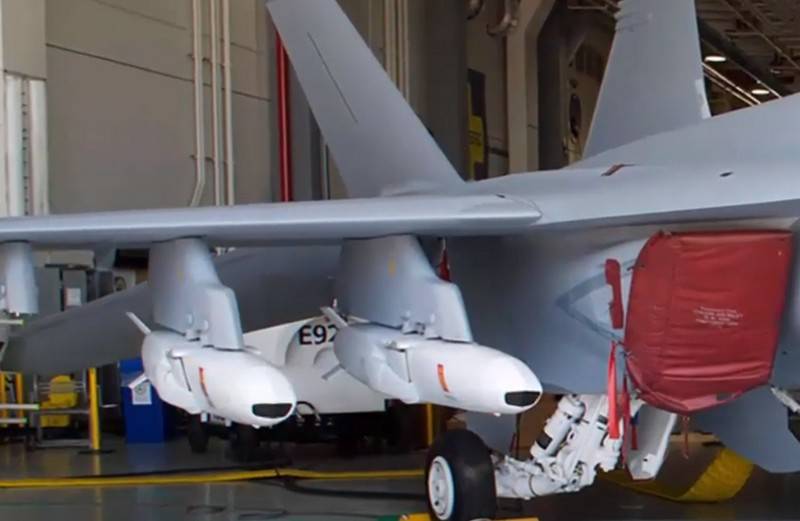 JSM rockets on the external sling of a fighter (illustrative photo)
The United States Air Force conducted the first successful test of the Norwegian Joint Strike Missile (JSM) anti-ship missile from an F-35A fighter jet. According to Naval News, the tests have shown the compatibility of the anti-ship missile system with the latest American fifth-generation aircraft.
According to the newspaper, representatives of the Norwegian Military Property Agency (FMA or Forsvarsmateriell) and the American Air Force participated in the tests. The tests took place in a desert area near Edwards Air Force Base in California. It is specified that these are the first tests of the F-35 with a JSM rocket in the air, previously only ground tests were carried out.
With the first reset, we tested how safely the JSM separates from the F-35A. For this test, we used an aircraft with special measuring instruments. To accurately analyze how the fighter and the JSM behave, we placed cameras in the bomb bay, on the wings of the F-35A and on the rocket itself.
- said Jarle Nergard, head of the F-35 program at the FMA.
JSM is
aviation
modification of the medium-range anti-ship missile NSM (Naval Strike Missile) developed by the Norwegian company Kongsberg Defense & Aerospace. The missile is designed for high-precision destruction of ground and surface targets. It is specially designed to be placed in the internal armament bays of the F-35A fighter and in the future there will be proposals for purchases by the American Air Force.
The length of the 4 rocket is m with a mass of 416 kg, while the high-explosive armor-piercing warhead has a mass of 226 kg and consists of 100-kg charge in an 120-kg titanium case with a programmable fuse. Made by stealth technology. Equipped with a folding wing and a turbojet engine. JSM firing range up to 100 nautical miles on a low-altitude profile and up to 300 nautical miles on a high-altitude flight profile.
The guidance system is multi-channel and includes a dual-band thermal imaging homing head with memory of the target image, a four-channel passive radar detector, an inertial-satellite correction unit, a weather sensor, a laser altimeter, two-way data transmission equipment based on Link 16, which allows for command guidance, redirection of missiles in flight and .d.
Earlier, the US Air Force reported that it intends to complete tests of a new anti-ship missile system as part of the armament of F-35A fighters by 2023.