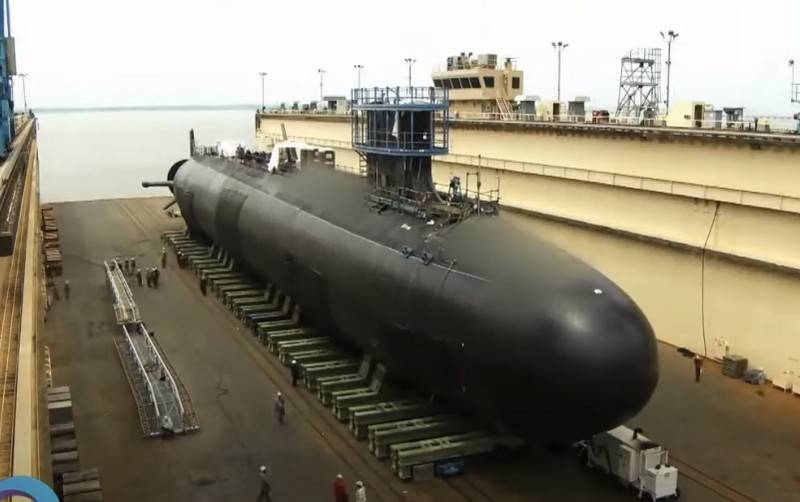 The US Navy exercised an option to the contract for nine Virginia Block V submarines and ordered the construction of the tenth submarine of the new version. The portal defensenews.com reports.
On December 2, 2019, the shipbuilding company General Dynamics Electric Boat Corp. (GDEB, part of General Dynamics Corporation) has been awarded a contract for the construction of nine state-of-the-art Virginia Block V-class nuclear submarines for the US Navy. The contract provided for an option for another submarine, which the US Navy exercised on March 20, 2021.
The cost of the long-term contract is 22,21 billion, and taking into account the construction of the tenth - 24,097 billion dollars. The introduction of nine submarines into the US Navy is planned from 2025 to 2029, there is no information on the tenth yet.
According to the primary contract, eight of the nine new submarines are to be equipped with Virginia Payload Module (VPM) weapon modules. The tenth submarine is likely to receive these modules as well.
Unlike the submarines of previous modifications, the Virginia Block V submarines have an additional section of about 70 feet (21 m) in length, which can accommodate four Virginia Payload Module (VPM) modules. Each of the four modules has seven vertical launchers for Tomahawk cruise missiles. Given the two launchers for six missiles stored in the bow of the boat, the submarine can carry up to 40 cruise missiles in vertical launchers.
In addition, VPMs can be used to accommodate other types of advanced weapons, as well as remote-controlled and autonomous underwater vehicles, as well as means of transport for combat swimmers.
The total length of the boat Virginia Block V in comparison with previous versions will increase from 115 m to 138 m, and the total underwater displacement - from 7900 to 10200 tons.