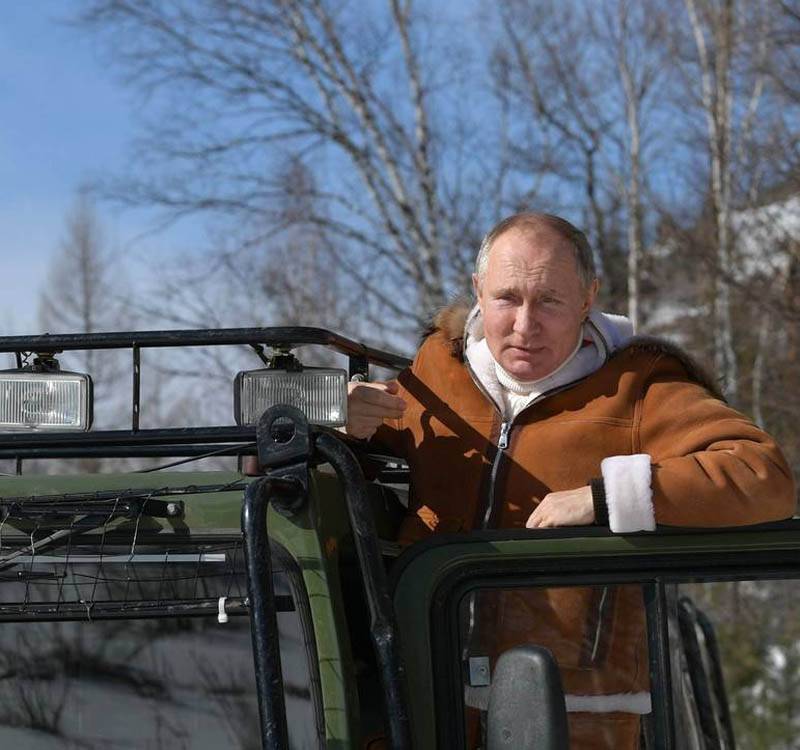 The main foreign ministry of Russia commented on the situation with the reaction of Washington to the offer of Vladimir Putin to Joe Biden to hold a live conversation. Let us remind you that Putin proposed to organize such a variant of the discussion either on Friday (already past), or on Monday. First, White House spokeswoman Jen Psaki said the US president was "busy on Friday." Then reports came from the United States that there would be no live dialogue on Monday 22 March.
The Ministry of Foreign Affairs of the Russian Federation declares its regret over the fact that Washington did not support the initiatives of the President of the Russian Federation.
Press service of the Russian Foreign Ministry:
Another opportunity has been missed to find a way out of the impasse that has formed through Washington's fault in Russian-American relations. The responsibility for this rests entirely with the United States.
In the media circles of the United States itself, several positions are expressed on this matter. If the media controlled by the Democratic Party are trying to somehow shield Biden, stating that "he has nothing to talk about with the dictators," then in other media they talk about Biden simply and directly, noting that the 46th President of the United States is simply not ready for direct conversation on important topics. After all, if Biden would be on the air against Vladimir Putin, then, as noted, the only thing he can do in this situation is "insults and unsubstantiated attacks."
Recall that earlier, the eldest son of Donald Trump, commenting on Joe Biden's statements recently, notes that it is not the president that appears before the eyes of the Americans, but "an empty suit that cannot even express his thoughts with the help of a teleprompter."
Russian experts note that Biden's refusal to speak directly with Putin also testifies to the fact that decisions for the 78-year-old US president are made by completely different people, and he himself is not able to analyze the situation and draw conclusions. It also added that in the event of the next call from Biden to the Kremlin (as was the case a few weeks ago), the Russian president, too, "may be too busy to answer such a call."