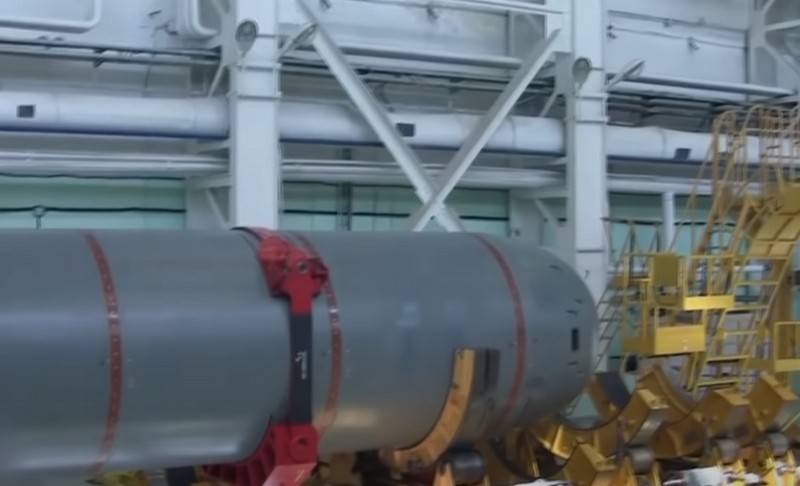 The Ministry of Defense is working on the issue of placing the first regular carrier of Poseidon submarine drones, a special-purpose submarine of Project 09851 Khabarovsk. Reportedly
"News"
with reference to the military department, Kamchatka is called one of the possible deployment options.
The Russian Navy is considering Vilyuchinsk in Kamchatka as one of the main options for the placement of the Poseidon carrier of the Khabarovsk nuclear submarine, which will become part of the Pacific Ocean
fleet
... Several factors speak in favor of Kamchatka: by the end of the year, all the necessary infrastructure for basing new generation submarines will be put into operation in Vilyuchinsk, as well as the sea depths in this region allow submarines to conduct covert deployment.
To date, as the newspaper emphasizes, the final decision on the placement of "Khabarovsk" has not been made. The submarine should be launched this year, the exact date is still unknown.
Project 09851 Khabarovsk nuclear submarine will be a regular carrier of unmanned underwater vehicles and, according to unconfirmed reports, will be able to carry at least six Poseidons on board. The Khabarovsk project was developed at the Rubin Central Design Bureau (CDB), the submarine itself was laid down at Sevmash in July 2014. The technical details of the project were not disclosed.
The Poseidon strategic submarine is designed to engage a variety of targets, including carrier groups and coastal fortifications. The apparatus is equipped with a nuclear power plant. It is capable of diving to a depth of over 1 km and has an unlimited range. It can be armed with a 2 megaton nuclear warhead.
It should be noted that earlier it was reported that the Ministry of Defense plans to adopt up to 32 Poseidon underwater uninhabited vehicles, with the prospect of building four underwater carriers under them. According to the plans of the military department, two submarines with drones should be deployed in the Northern and Pacific fleets.