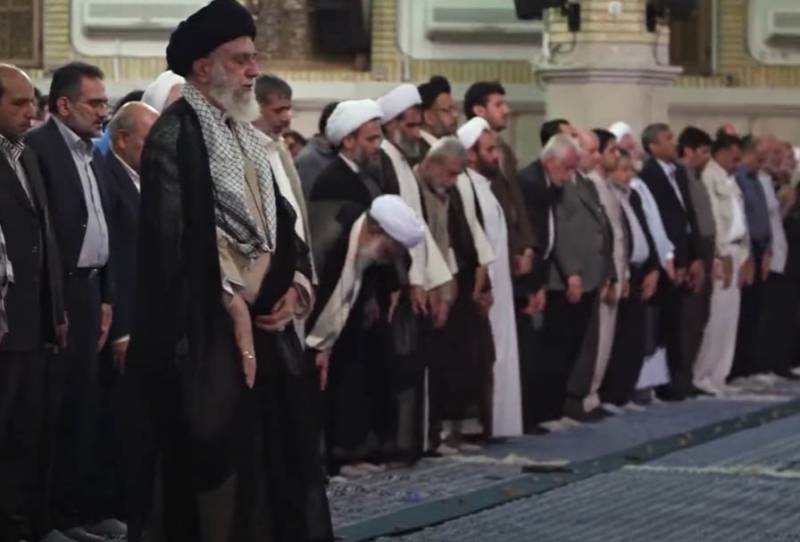 Iran has commented on statements that the Biden administration is "preparing to return" to the so-called "nuclear deal" with Tehran. It should be reminded that the agreement on the termination of uranium enrichment was at one time reached, including with active Russian mediation. During the presidency of Donald Trump in the United States, the Americans withdrew from the deal unilaterally. Realizing that the United States is not going to return to the document, the Iranians resumed the process of uranium enrichment.
Iran's spiritual leader Ali Khamenei made a statement about rumors of Biden's readiness to return to a deal with Tehran. According to Khamenei, Iran will return to the deal on only one condition: the United States must finally fulfill its obligations and lift all the sanctions that it previously imposed against the Islamic Republic.
It is important to recall that the deal provides for the lifting of sanctions by the Americans in exchange for Iran's abandonment of its nuclear program.
Ayatollah Khamenei:
The Americans must lift all the sanctions, then we will check whether they have really been lifted. If so, we will immediately return to the overarching plan. If the lifting of sanctions happens only "on paper" or "in words", then this will be unacceptable.
The spiritual leader of Iran notes that if Washington is really determined to return to the deal, then, given that it was the United States that was the first to withdraw from the deal, they should take the first steps. And these steps could be the aforementioned lifting of sanctions.
Ali Khamenei:
If the (US) administration continues to pressure Iran, it will fail.

It is important to remind that presidential elections are to be held in Iran in June. The term of office of the incumbent President, Hassan Rouhani, is about to expire. In this regard, Iran notes the activation of Western structures to interfere in the process of preparing for the presidential elections.
Khamenei:
They are already interfering in our elections, spreading among the citizens groundless slogans that there is no need to go to the elections, since nothing supposedly depends on the vote of the citizens.
According to the spiritual leader of Iran, it would be better for Americans to be concerned with how elections and vote counting are going on in their own country.