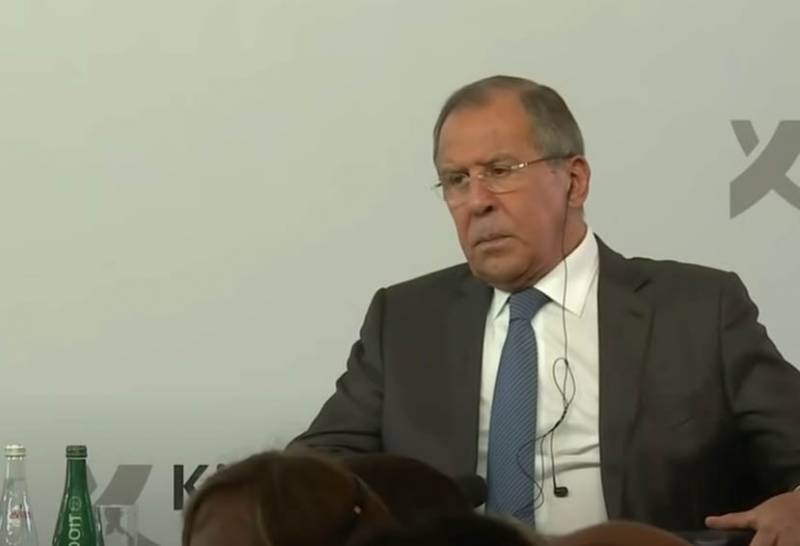 Sergei Lavrov, who celebrated his 71st birthday, gave interviews to foreign journalists, including Chinese. The interview touched upon the topic of the growing number of US sanctions. Lavrov was asked how it would be possible to resist the American sanctions pressure.
The head of the Russian foreign policy department noted that for this it would be worthwhile to carry out a transition to settlements in currencies alternative to the US dollar and without using American payment systems.
We would like to remind that in Russia and in fact all over the world the payment systems VISA, MasterCard, American Express are actively used. And through them, the American authorities are able to support economic sanctions, including the blocking of accounts, transactions, etc.
The Foreign Minister noted that all US policy is aimed at maintaining its dominance, including economic dominance, while simultaneously trying to restrain the development of other countries of the world.
According to Sergei Lavrov, this policy of Washington "is on the wrong side
stories
».
Sergey Lavrov also noted that American diplomacy has actually ceased to be diplomacy as such. Instead of the art of building relationships, listening and listening to each other, finding a balance in the interests, Washington uses so-called marketplace "diplomacy."
Russian Foreign Minister:
They have forgotten how to use classical diplomacy.
In a number of cases, US diplomacy is completely replaced by threats of sanctions, expressed and imposed even against its own allies.
Sergei Lavrov recalled that the sanctions are being imposed with no evidence and groundlessness. At the same time, the head of Russian diplomacy added that it is at least unwise to try to conduct politics and dialogues in such a tone with Russia and China.
Lavrov supported the idea of ​​creating a coalition that would oppose the imposition of unilateral sanctions.