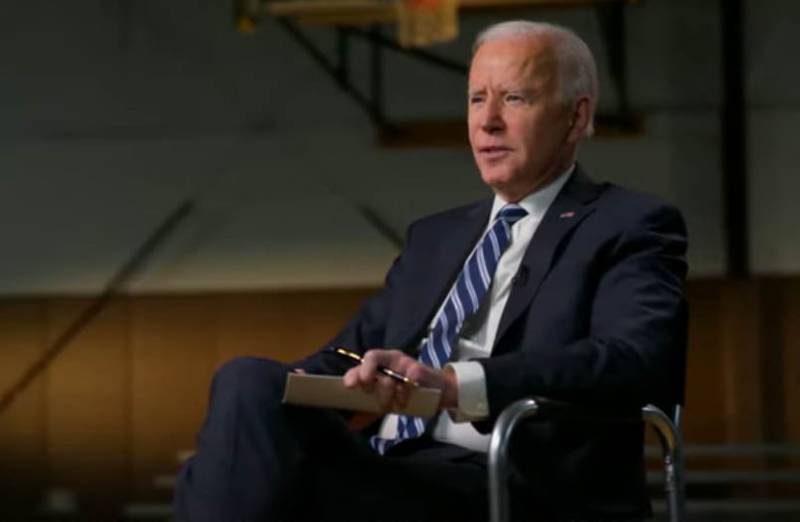 The Chinese press comment on the activities of the American presidential administration, pointing out that in the United States itself it is called not the Biden administration, but the Biden-Harris administration.
The PRC media indicates that Biden became the first US president who began his foreign policy activities with frank confrontational words addressed to both China and Russia. Chinese political scientists were frankly offended by the way Secretary of State Anthony Blinken received the Chinese delegation of the Foreign Ministry in Anchorage and in what tone he communicated. Recall that instead of a welcoming speech, Blinken accused China of its actions in Hong Kong, Xinjiang Uygur Autonomous Region and "encroachments on Taiwan" for several minutes, adding that "this is not an internal Chinese, but an international affair."
From a report on TV in the PRC:
The Biden administration began by embarking on a multi-pronged confrontation regime. The Democratic candidate showed a weak electoral victory and in doing so chose to break into international politics in an inappropriate manner.
It is noted that at least half of Americans do not support Biden, so he decided to attract attention to himself with "extravagant rhetoric towards other states."
At the same time, the leading American channel Fox News, Tucker Carlson, was quoted in China, who noted on the air of his program that in Beijing they had previously rejected the United States, "and now in China America is generally despised."
Chinese expert Wu Xizi:
The Biden administration said that again someone interfered in their elections - the Russians and the CPC (Communist Party of China). Are democratic elections in the United States so fragile that they can be interfered with from different countries of the world? If the Biden administration claims to interfere in the elections, why doesn't Biden step down as president and call new and fair elections?
The Chinese media also cite fragments of Vladimir Putin's speech, noting that "the Russian president did not wish Biden health in vain":
He stumbled twice, not only on the ladder, but also in foreign policy.