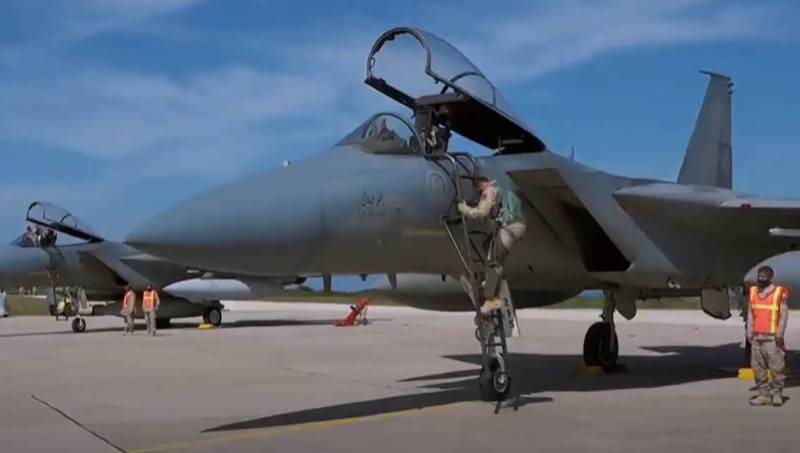 Fighting in the Yemeni province of Marib is gaining momentum. It became known that a Saudi military
aviation
, which strikes at the territories controlled by the Ansar Allah group. Its representatives are called the Houthis.
According to recent reports, the so-called Saudi coalition is attempting to thwart a Houthi offensive northwest of the city of Marib.
Reports say that for the first time in a long time, the Houthis have used
Tanks
and other means of armored vehicles. The Saudi command reports the destruction of several Houthi armored vehicles with the use of aerial bombs.
From a Saudi Air Force officer's post:
As a result of our air strikes, several militant armored vehicles were destroyed in the desert. Among the destroyed equipment were tanks. We have carried out at least 20 airstrikes. The militants suffered heavy losses - at least 70 people were killed.
The number of destroyed tanks is not reported. There is no information about which tanks were used by the Houthis.
The use of armored vehicles and a united front offensive cannot be called characteristic methods of warfare for the Houthis. Usually they use variants with unexpected attacks on certain objects or columns of enemy equipment from several directions with relatively small forces. After successful attacks, the Ansar Allah detachments actually scatter so as not to be hit by the enemy, including from the air. This is followed by the regrouping of detachments and groups to carry out new attacks.
It should be noted that earlier the UN special envoy for Yemen stated that "it is unacceptable for the Houthis to conduct hostilities in Marib, as this threatens the security of about 1 million internally displaced persons." In fact, such concern, expressed by the special envoy, may be related to the possible exit of the Houthis to the oil fields of the province of Marib.
According to the latest data, against the background of their offensive in Marib, the Houthis are trying to attack the territory of Saudi Arabia. The day before, a drone equipped with explosives was sent to the area of ​​the Saudi city of Khamis Mushait with a population of more than half a million people. It is alleged that he was intercepted.