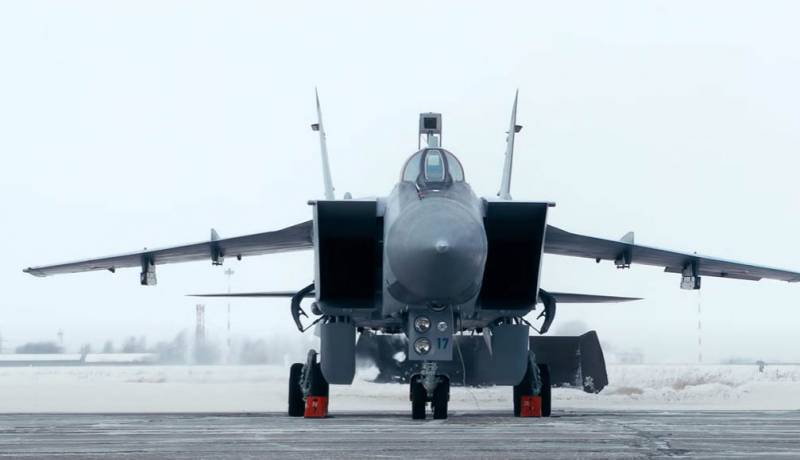 The American press is discussing the growth of military activity in the Arctic. Forbes, in its military-thematic section, points out that the US Air Force is increasing the number of bases in the northern direction, and are engaged in, among other things, restoring those that have not been used for decades. In the same edition, the author writes that Russia is doing the same.
The article states that one of the main activities of the Russian Federation in the Arctic is associated with the cover of the Northern Sea Route.
From the article:
The Russians have set the task of protecting the Northern Sea Route, which is increasingly important for Moscow in connection with the prospects opening up against the backdrop of global warming.
The American press points out that Russia is using various modifications of MiG-31 interceptors, deploying them in the Arctic territories, including to "cover" the NSR.
Also, Su-24 bombers and aircraft are being transferred to the Arctic for aerial reconnaissance.
The American author writes that at the same time, the US Air Force redeployed several of its strategic B-1B bombers to an airfield in Norway, a NATO member. This happened for the first time in a very long period.
It is noted that in the area of ​​the Russian-Norwegian border, the growth of military activity of the United States and the Russian Federation "is becoming difficult not to notice."
We will remind that earlier "Voennoe Obozreniye" reported on how ordinary Norwegians living in the north of the country react to this. Many say that "the civilian population is getting smaller and the military is getting bigger." At the same time, people want the country's authorities not to escalate the situation, but to conduct a constructive dialogue with Russia and build good-neighborly relations.