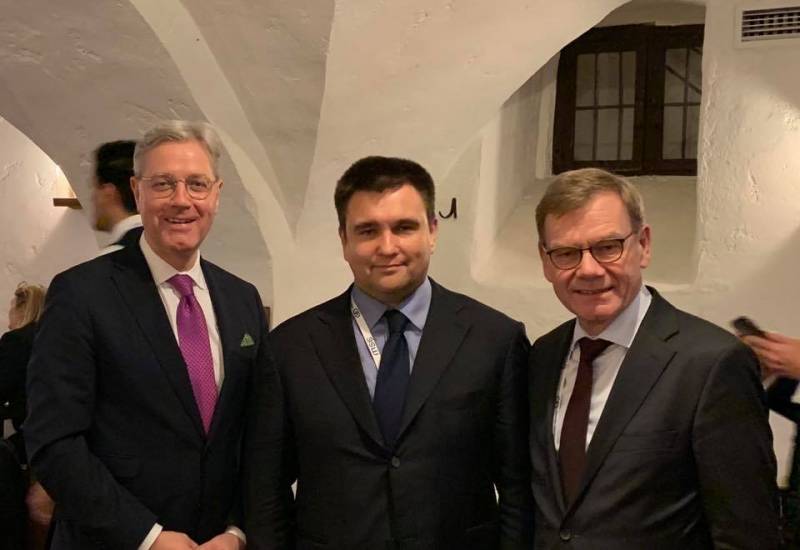 Former Ukrainian Foreign Minister Pavel Klimkin spoke about another complication in relations between the United States and Russia. Klimkin believes that Washington has begun "reformatting and resetting the Putin regime."
According to the former head of the Ukrainian Foreign Ministry, Joe Biden will use all available methods to "eliminate Putin's threat to the democratic world."
Klimkin:
Joe Biden knows and understands Russia. He has on his desk the whole complex of data about Russia, including intelligence data. That is why he concentrated everything in one word.
According to Klimkin's deep conviction, "the Kiev issue is once again returning to the American agenda." According to the former head of the Ukrainian Foreign Ministry, the United States is ready to help Ukraine in its confrontation with Russia, but for this the state itself must fight for itself. Pavel Klimkin says that the new American administration "has made it clear that it is going on a complete revision of relations with Russia."
Klimkin:
Putin is engaged in swaying and weakening political institutions. And on this basis, the United States will resist him. But first they will work with their partners.
Klimkin also includes Ukraine among these "partners".
Pavel Klimkin said that against this background, Russia "can launch a large-scale offensive in the Donbass and not only in the Donbass."
Klimkin:
I do not exclude this, because the Kremlin is looking for opportunities to repair Putin's rating and distract Russians from pressing issues.
According to Klimkin, the United States "could bet on Russian youth, who do not like the processes taking place in the country, which are isolated and live under a dictatorship."
It would be more urgent for Klimkin to take care of the Ukrainian youth, who have only one prospect - to leave the country in the hope of earning money abroad, but this person clearly does not care about the future of Ukrainian youth.