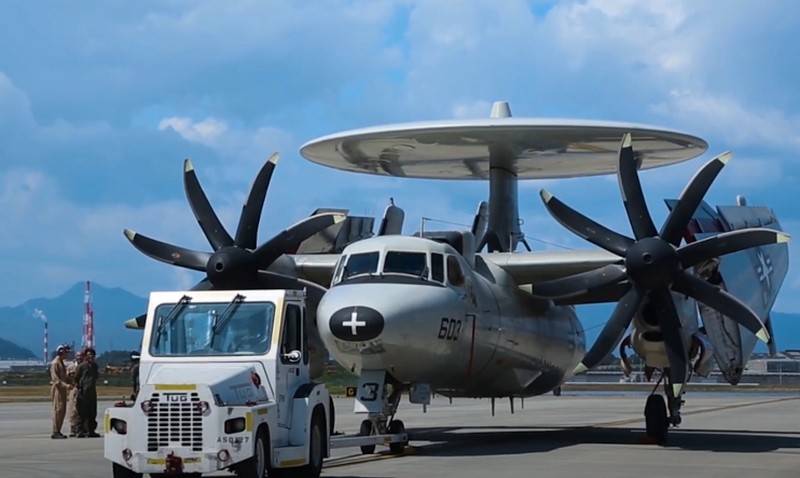 American carrier-based early warning aircraft E-2D Advanced Hawkeye will be able to control several drones at once. According to NPlus1 with reference to Flightglobal, the aircraft will be refined by Northrop Grumman.
According to the publication, the US Navy will soon order the revision of the E-2D Advanced Hawkeye to control drones. Northrop Grumman specialists must upgrade the onboard equipment, providing crews with the ability to do this.
The start date of the work is not named. It is planned that at the first stage laboratory tests will be carried out, then, if they are successfully completed, flight tests will be carried out. It is reported that the number of drones that the upgraded E-2D will be able to control will include the unmanned MQ-25A Stingray deck tanker.
The E-2D Advanced Hawkeye is the latest in the E-2 family. It features active phased array radar and more sophisticated data transmission equipment. The aircraft also has an improved version of turboprop engines. The length of the aircraft is 17,6 meters, the wingspan is 24,6 meters. The maximum take-off weight is 26 tons. The maximum speed is 648 km / h, the flight range is about 2,7 thousand km.
By 2023, the US Navy is to receive 50 E-2D Advanced Hawkeye carrier-based aircraft under two contracts.