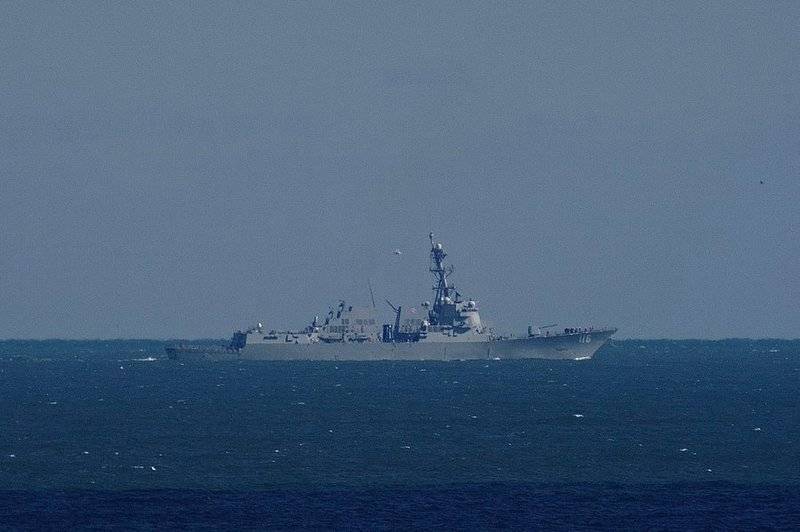 Sixth command
fleet
The US Navy dispatched a second warship to the Black Sea. According to the press service of the fleet, the destroyer USS Thomas Hudner (DDG-116) passed the Dardanelles and is heading for the Bosphorus.
According to a widespread report, the destroyer is sent to the Black Sea for "conducting operations to ensure security at sea." This is the second ship sent by the American fleet to the Black Sea in two days. Earlier, the missile cruiser USS Monterey (CG-61) passed through the straits.
The destroyer USS Thomas Hudner (DDG-116) and the cruiser USS Monterey (CG-61) are part of the escort group for the nuclear-powered aircraft carrier USS CVN-69 Eisenhower ("Dwight Eisenhower"). The aircraft carrier itself, along with the rest of the AUG ships, is currently in the Mediterranean Sea off the coast of Turkey. Perhaps somewhere in this area is the Russian submarine "Rostov-on-Don", which is monitoring the AUG and which American ships have not been able to detect for a week.
The AUG entered the Mediterranean Sea on March 8 and was supposed to proceed through the Suez Canal to the Middle East, but the decision was postponed.
As Voennoye Obozreniye previously reported, in recent days the following have entered the Black Sea: the Second Standing NATO Naval Groups (SNMG2), the Second NATO Mine Action Group (SNMCMG2), the Spanish missile frigate F104 Mendez Nunez (Mendes Nunez), Greek missile boat HS Ypoploiarchos Kristallidis (P 69) and cruiser USS Monterey (CG-61).