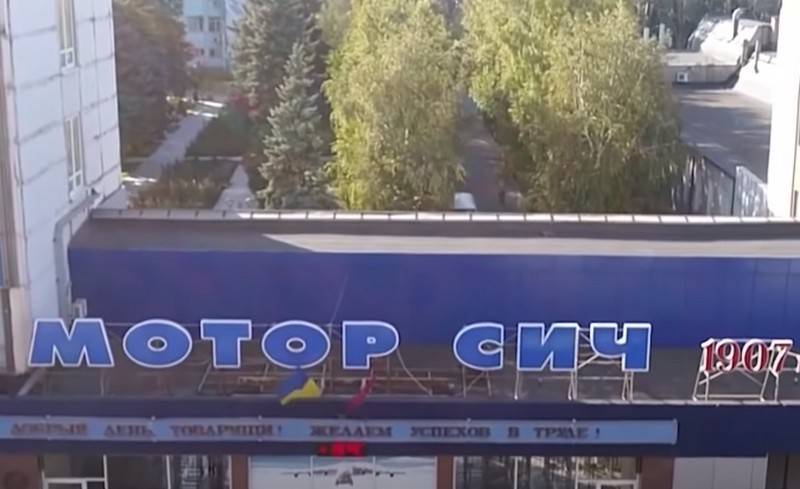 The shares of the Ukrainian company "Motorsich" were arrested and transferred to the management of the National Agency of Ukraine for the identification, search and management of assets obtained from corruption and other crimes (ARMA). This was reported by the SBU press service.
The arrest of 100% of Motor Sich shares was imposed by the Shevchenko District Court of Kiev on the basis of materials submitted by the Security Service of Ukraine. In addition to the shares, all the company's property was also arrested. It is noted that the enterprise will continue to work in accordance with Ukrainian legislation.
Based on the materials of the SBU, the Shevchenkovskiy District Court of Kiev decided to arrest the integral property complex and 100% of the shares of Motor Sich JSC
- said on the official website of the SBU.
The SBU itself recalled that a pre-trial investigation is underway in Motor Sich in two directions at once: sabotage and subversive activities in favor of Russia and violation of the law during the initial privatization and subsequent illegal concentration of shares.
This is not only about the fate of one enterprise, but about how the state is able to protect its own interests. After all, the preservation of Ukrainian Motor Sich is a matter of national security
- said the head of the SBU Ivan Bakanov.
Note that earlier, the Chinese investors in Motor Sich, who own a large stake in the company, called on Kiev to abandon the so-called "nationalization", threatening otherwise with a claim for $ 3,6 billion as compensation for damage done to the investment business of the PRC.