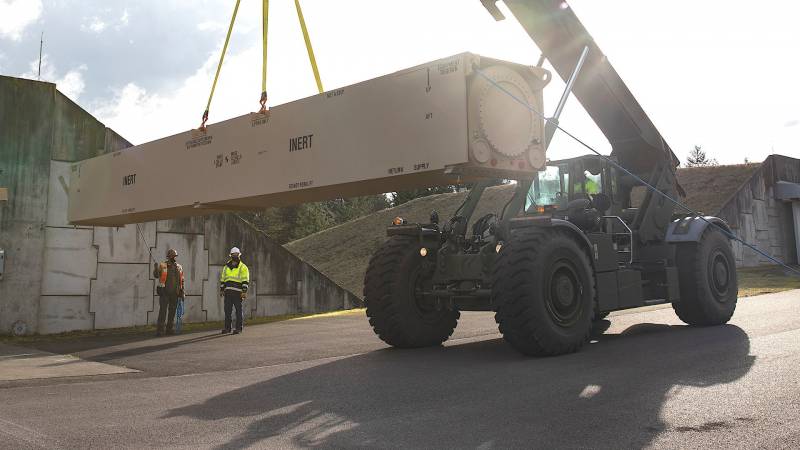 The U.S. Army begins training with launchers for the Long Range Hypersonic Weapon (LRHW) medium-range hypersonic missile. According to The Drive, the development company
weapons
donated the first two launch containers for training purposes.
The Pentagon said that the delivered launchers are training and will allow servicemen to master new weapons and conduct the first training. The delivery of the first battery should take place in 2023. One Long Range Hypersonic Weapon LRHW battery should include four launchers and one fire control vehicle.
(...) in 2021, the army will supply all additional ground equipment for the prototype long-range hypersonic weapon (LRHW) battery. Installation of the LRHW battery to be completed in FY 2023 with the delivery of military missile projectiles
- said in the message of the US Department of Defense.
In the future, it is planned to deploy complexes in Europe to contain Russia and in Asia to contain China.
The development of a new weapon is being carried out by Lokheed Martin with the participation of the US Army Office of Hypersonic Projects, Sandia National Laboratories, the United States Missile Defense Agency and several companies.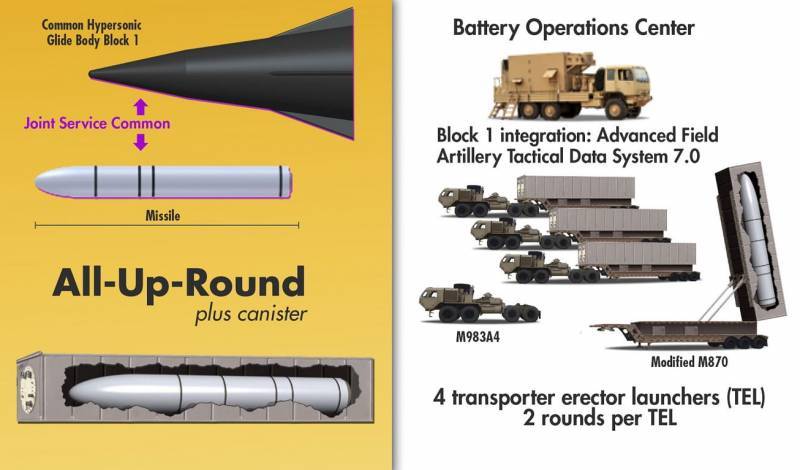 The Long Range Hypersonic Weapon (LRHW) is a versatile solid-propellant medium-range ballistic missile designed for ground-based deployment. The missile is equipped with the Common Hypersonic Glide Body (C-HGB) universal guided maneuverable gliding hypersonic warhead. It was developed by the Sandia National Laboratories of the US Department of Energy. Rockets with blocks are placed on a two-container installation, towed by an Oshkosh M983A4 (8x8) tractor.
It is not known exactly what range the LRHW missile is designed for, but there is information that the range of the hypersonic warhead AHW, on the basis of which the C-HGB was supposedly developed, is 6800 kilometers. Based on this, some experts suggest that the range of the new weapons will be 3-4 thousand kilometers. It is also claimed that its speed will exceed 5M.