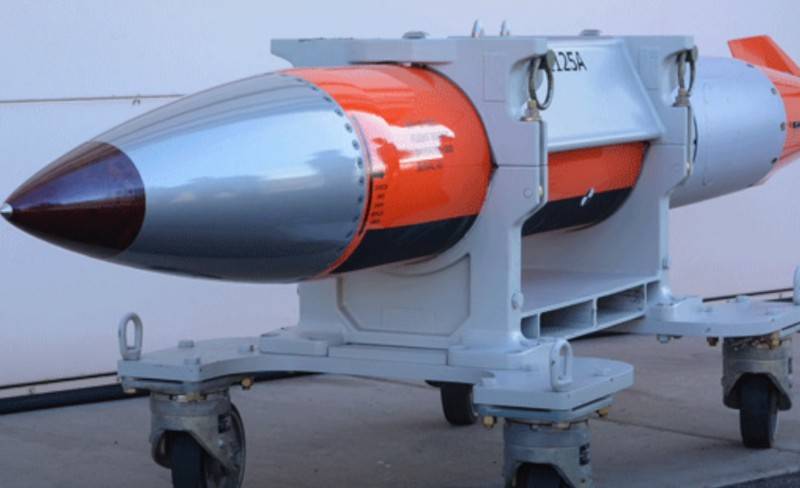 In recent years, the United States has significantly reduced its nuclear arsenal stationed in Europe, secretly removing some of the munitions to its territory. This conclusion was made by experts from the Federation of American Scientists.
"Businessman"
.
According to experts, recently the number of American tactical nuclear
weapons
in Europe, it was reduced from 150 warheads to 100. Moreover, it is said that the removal of nuclear weapons from European territory was carried out in secret, this was not mentioned anywhere.
Most of the nuclear warheads are said to have been removed from Turkey's Incirlik airbase as US-Turkish relations have deteriorated recently. Some time ago, there were rumors that Turkey would finally close the airbase for foreign military contingents.
At the same time, it is possible that part of the US nuclear arsenal, stored at six military bases in five NATO countries (Belgium, Germany, Italy, the Netherlands and Turkey), was temporarily moved to the United States to carry out modernization to the B61-12 level. After the work carried out, the ammunition will be returned to storage sites in Europe.
An example is the American airbase in German Büchel, where the United States carried out the modernization of nuclear bombs without informing anyone about it. In 2020, they simply secretly removed the arsenal to the United States, modernized it and returned it to the storage location as well.
At the same time, experts still do not exclude the reduction of the US nuclear arsenal in Europe on a permanent basis. In their opinion, the Pentagon understands the risks associated with storing nuclear weapons on foreign territory. This is especially true for Turkey.