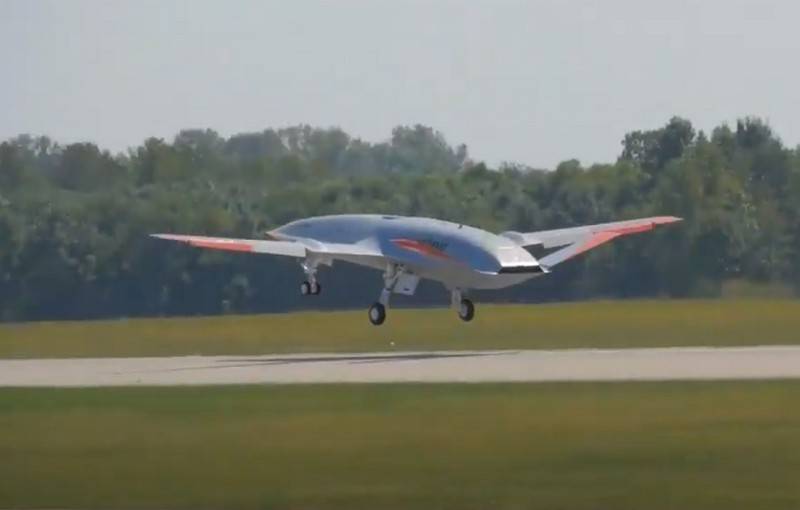 The American MQ-25 Stingray carrier-based unmanned aerial vehicle with the installed refueling equipment has begun a new stage of testing. According to Jane's, the drone was tested for flight duration and climb.
As explained in the Boeing concern, during the tests, the device spent more than six hours in the air, reaching an altitude of 9,1 thousand meters. The corporation did not clarify whether these parameters are maximum.
Flight tests of the prototype MQ-25 Stingray tanker aircraft with the installed refueling equipment began in December last year. The first flight lasted 2,5 hours, during which time the specialists of the concern studied the influence of the suspended refueling equipment on the aerodynamics of the drone.
In 2018, Boeing won a $ 805 million contract to build the first four MQ-25As. On April 2, 2020, the US Navy signed an additional contract with Boeing for the supply of 3 more MQ-25A drones. All of them will be used in demonstration and evaluation tests.
According to the project, the drone will be able to transport up to 6,8 tons of fuel over a distance of up to 926 kilometers. An overhead container with a hose-cone system will be used for refueling aircraft.
The US Navy plans to purchase 72 Stingray units, allocating a total of about 13 billion dollars for their purchase. This will ease the load on the fleet F / A-18F Super Hornet, refueling other aircraft. The Pentagon intends to put into operation the first drone MQ-25A in 2024.