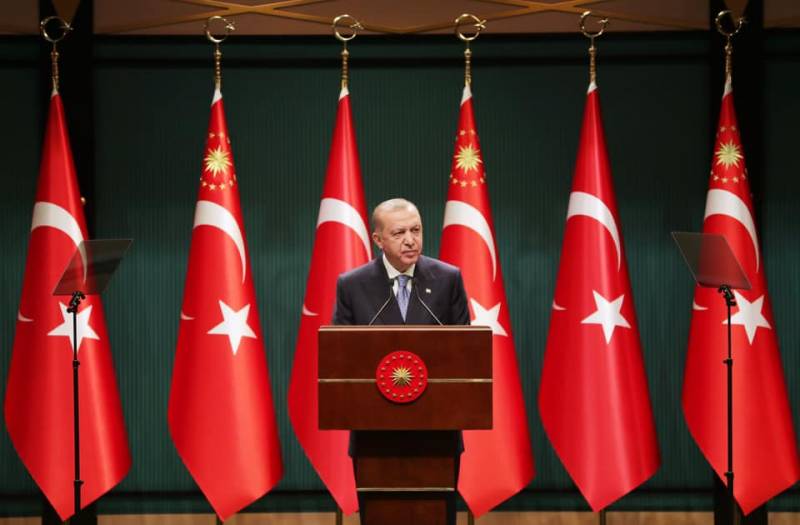 World politicians (current and former) continue to react to the correspondence "conversation" of the American and Russian presidents. Some time ago, the former head of the US Department of State Mike Pompeo, speaking about the insults made by Joe Biden against Vladimir Putin, noted that "it looks like a name-calling." Pompeo added that it would be better if Biden worked in the interests of the United States, then his support would be higher than today.
Turkish President Recep Tayyip Erdogan spoke about the answer to the American President from Vladimir Putin today. According to the Turkish leader, the response of the Russian president to his American counterpart "was simply wonderful."
Recall that at first, Vladimir Putin actually called on Joe Biden to look at himself in the mirror and recalled that the United States is the only country in the world that has used nuclear
weapon
(against the civilian population of Japan). After that, the President of Russia made a proposal to Biden to hold public communication online.
When Biden was asked what he would answer to this, he hastened to leave the podium, for which he spoke during a small press conference. And spokeswoman Jen Psaki said that today "President Biden will be busy all day."
Recep Tayyip Erdogan:
He (the Russian president) is very smart. He gave just a wonderful answer.
At the same time, Erdogan criticized Biden for his insulting remarks about Putin, noting that "it is not appropriate for the leader of the state to speak in such a way."
Recall that Putin offered Biden an online conversation either today (Friday) or Monday, noting that he was going to relax in the taiga over the weekend.