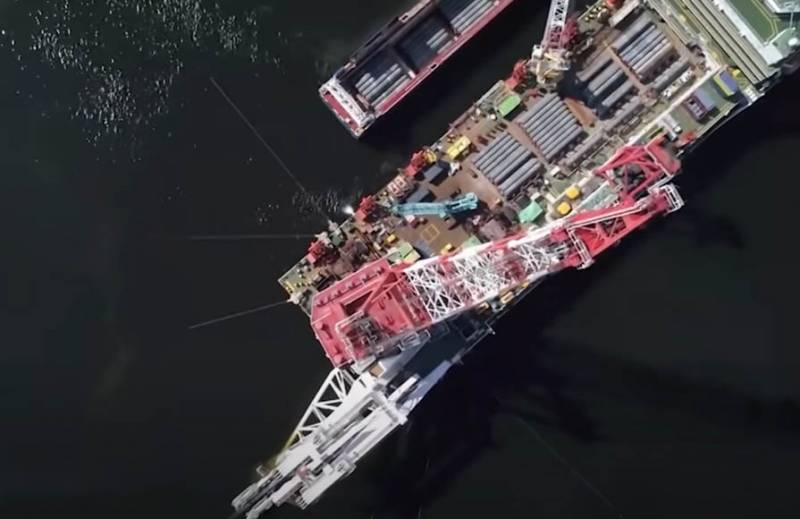 German media are publishing materials containing a statement by US Secretary of State Anthony Blinken urging "all companies involved in the implementation of the Nord Stream 2 project to abandon further activities in this project. According to the head of the US State Department, otherwise sanctions will be applied against the companies "in connection with the relevant decision of the Congress." Blinken added that the US is now "monitoring companies that are involved in the implementation of a project that undermines European energy security."
In the German edition of Die Zeit, they write that the United States is increasingly threatening companies from various countries, including those they themselves call "allied countries."
The time:
"Nord Stream 2" was criticized by the Trump administration, now the Biden administration is against the project. In addition, the French authorities are against the construction of the gas pipeline. But the federal government supports the project.
Readers of the German media, which publish data on new threats from Washington, are actively commenting on the situation. So, one article in Die Zeit alone "scored" almost a thousand comments in which ordinary Germans express their position. And opinions in Germany about the gas pipeline project are different. At the same time, most of the comments are still in favor of the implementation of the SP-2 project, and many make it clear that this opinion was formed precisely after pressure from the Americans.
Here are some comments from German readers:
Scrut
I hope that neither Germany, nor Russia, nor other participants in the project will yield. Because extraterritorial sanctions are contrary to international law. In this regard, Congress calls on the Biden administration to follow the path of violation of international law.
Paul G
Everything is predictable and boring. Let's see how long the federal government (Germany) will continue to resist the pressure of the hegemon.
Danz
I didn't give a damn about SP-2, but if the Americans are so actively opposed to it, then I am categorically for the implementation of the project. Putin should send a bouquet of flowers to Washington and thank the Americans for that.
Schluffi111
Let's hope that someone in our government will still point the Americans to their place. This audacity is already incredible. They aim to get things done the way they want.