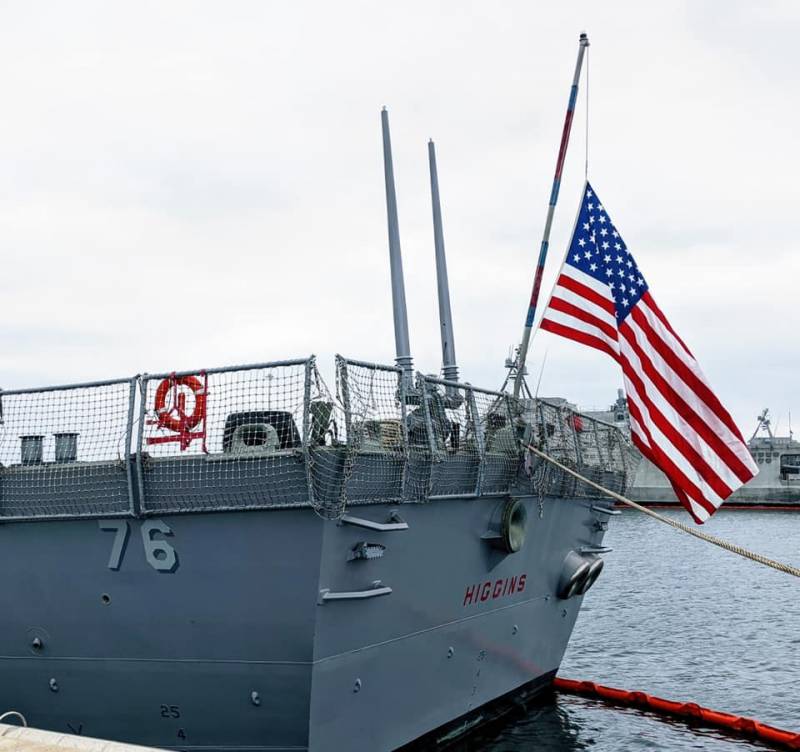 One of the areas of US financial assistance to Ukraine is the allocation of funds for the creation of virtually its own military base in Ochakov, Mykolaiv region. Over the past few years, the Ukrainian Navy has been creating an infrastructure in this city that can accommodate not only Ukrainian units directly, but also American "partners". It is noteworthy that the American military is also taking an active part in the creation of this infrastructure. In particular, we are talking about the work carried out by the personnel of the 1st Construction Battalion of the United States Marine Corps.
An important aspect here is that prior to the reunification of Crimea with Russia, US-Ukrainian contacts also concerned the use of engineering units of the same US Marine Corps in the creation of naval infrastructure in Sevastopol. Ukraine was pushed to squeeze out the Russian Black Sea
fleet
from a hero city in order to create a full-fledged NATO military base with an American presence.
Based on these plans, the updated facility with a NATO military presence in Sevastopol was supposed to be landscaped by 2018, and by 2021 it would have finally turned into a rotational basing zone for ships of the US 6th Fleet. In other words, already now the American flag would fly over Sevastopol, and the US Navy ships would stand in its bay.
The plans and schemes of the facility have already been prepared and approved by the American military command. But the Crimean Spring did not just confuse the military cards for the Pentagon, it also canceled out the costs that went into this kind of naval planning. The plans were unfulfilled.
They had to "seek" new financial resources to study the possibilities of locating a base with a NATO military presence elsewhere. As a result, it was decided that they would build in Ochakov - closer to the Dnieper estuary. The military facility in this city is planned to be used, among other things, as an object of "monitoring the military situation in Crimea". In fact, for the constant monitoring of the Black Sea Fleet of the Russian Navy - observation of Sevastopol, which turned out to be "partners", as they say, too tough.