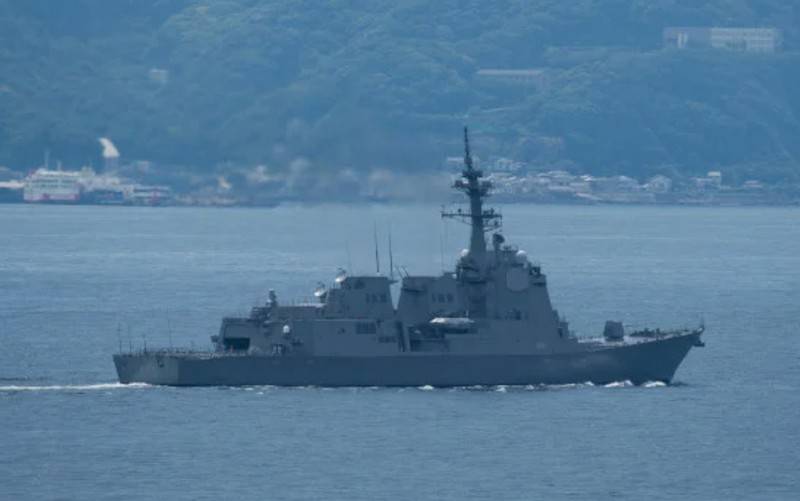 The Japanese naval forces have been replenished with the latest missile defense destroyer Haguro. The ceremony of handing over the ship took place on March 18, 2021 at the military shipyard in the port of Yokohama. This is reported by Kyodo.
"Haguro" is the second and last ship of the new generation of project 27DDG after the lead destroyer "May", which is armed with SM-3 Block IIA missiles capable of intercepting ballistic targets at altitudes up to 500 km. The new destroyer is equipped with the modernized Aegis combat information management system and will be integrated into the US missile defense system in the region.
Japan's missile defense system today includes two Atago-class destroyers, four Congo-class destroyers and, counting Haguro, two Maya-class destroyers. Of all the ships, only Maya and Haguro received the upgraded Aegis system, the rest of the ships have an earlier version installed.
"Haguro" will be deployed at the Sasebo naval base on the island of Kyushu, facing the Korean Peninsula and China. The Aegis computerized tracking and guidance system installed on the destroyer allows you to instantly receive data on missiles and enemy aircraft, even if they are not yet visible to the ship's radars. According to the Japanese military, this significantly increases the ability to intercept North Korea's Chinese cruise missiles and ballistic missiles.
The new destroyer is 169,9 meters long and 22,2 meters wide. Displacement - 8,2 thousand tons. The destroyer is capable of speeds up to 30 knots. It is a development of a series of Atago-class destroyers equipped with the upgraded Aegis BIUS with SM-3 Block IIA interceptor missiles.