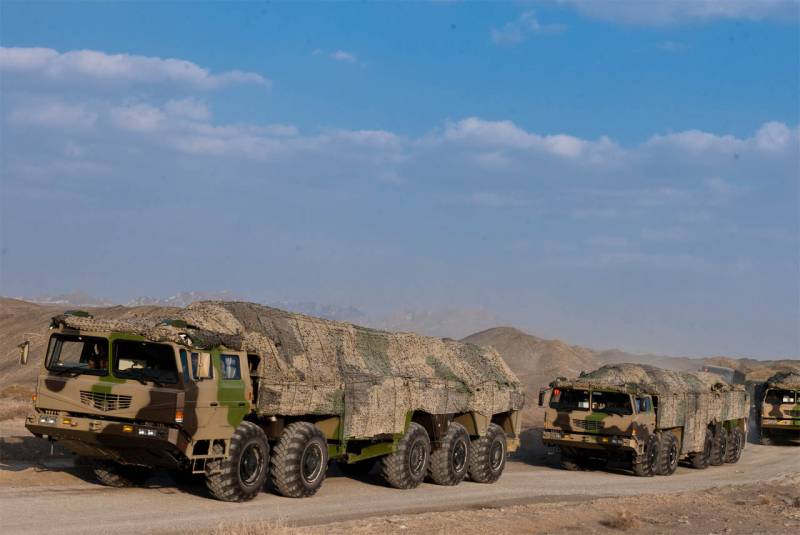 The American press was concerned about the report of American intelligence about the fact that in terms of the development of a hypersonic
weapons
The United States of America fell behind not only Russia, but also China. The reports say that while the Pentagon is trying to work out a strategy for the development of defense capabilities in terms of creating hypersonic weapons, China has begun an experiment to develop the so-called "hypersonic swarm".
It is noted that the Chinese military industry is working to combine hypersonic objects into a "swarm" to carry out coordinated, controlled attacks.
Information of this kind is discussed by the American columnist David Hambling on the pages of Forbes. In particular, it is pointed out that such "hypersonic swarms are much more dangerous than individual missiles." The author adds that if a "hypersonic swarm" is used, not a single missile defense system in the world, including the American one, will be able to contain it.
Hambling:
They are capable of delivering multiple nuclear warheads, delivering massive strikes against aircraft carrier strike groups or air bases. China is developing them to violate US supremacy.
We are talking about the work of the Beijing University of Technology "Network for hypersonic unmanned swarms." The paper says they are "more than just rockets." In particular, elements of a hypersonic swarm (and, in fact, these are high-speed drones with warheads) are planned to be equipped with tracking and information exchange sensors.
The means of information exchange will allow the elements of the swarm in the mode of using artificial intelligence to coordinate the flight trajectory for the most effective destruction of the target while overcoming the anti-missile defense and air defense systems. The "hypersonic swarm" can also use conventional (non-nuclear) warheads, the massive use of which at high speed can lead to colossal damage.
At the same time, the American press stated that China "can use American developments in the field of creating swarms of drones." For example, it points to the American MSET program of 2017, which implies the simultaneous coordinated use of several missiles.