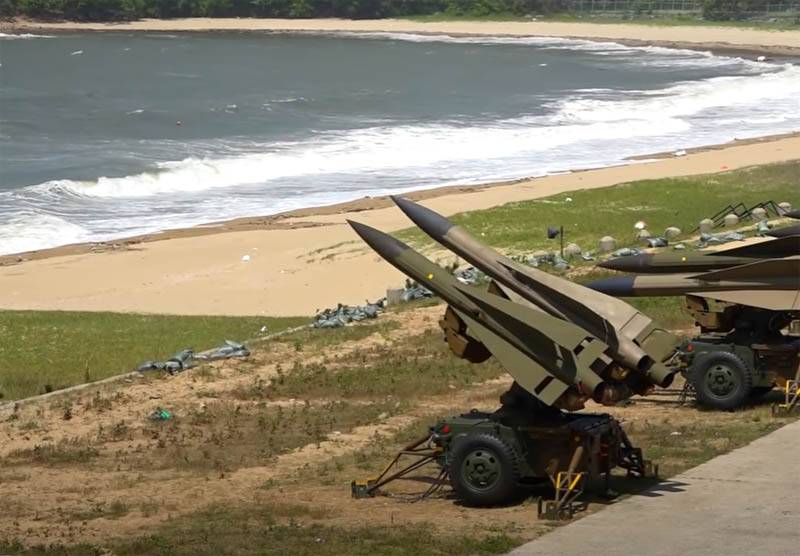 Photo of MIM-23 in Asia - for illustrative purposes
The Swedish armed forces continue to intimidate themselves with the phantom Russian threat. We will remind that earlier representatives of the military department stated the need to increase the number of "defensive exercises in connection with the threat posed by Russia in the Baltic." At the same time, some of the Swedish generals or political officials had the idea that the greatest "threat from Russia" comes from the direction of the island of Gotland.
Gotland is an island in the Baltic Sea, about a hundred kilometers east of mainland Sweden. It is home to about 50 thousand people. Since the end of the XNUMXth century, Gotland has been administratively-territorially owned by Sweden, and only at the beginning of the XNUMXth century for several weeks it formally belonged to the Russian Empire. It is noteworthy that many flattering memories of local residents have been preserved about those few weeks of the Russian military's stay in Gotland, who noted that "Russians were painted as barbarians and enemies, and it turns out that they all speak French, are very gallant and polite with the local population."
Apparently, now those memories of their ancestors in Sweden are regarded as "a threat from Russia" ...
Against this background, it became known that the Ministry of Defense of the Swedish kingdom decided to restore the air defense system on the aforementioned island. In particular, it is reported that in Gotland "an anti-aircraft missile system has been activated, which will cover the territory from the air."
We are talking about an air defense system with a launcher LU-23. In fact, this is a modification of the MIM-23 Phase III. The launcher carries up to 6 missiles and can be towed with a tractor. The air defense missile system has a retractable 8-meter mast with a radar and an infrared camera.
Representative of the Swedish Logistics Office Mikael Frizel:
Before being deployed to Gotland, the anti-aircraft missile system was tested. He is efficient.